Man to serve 30 years in jail for attempting to kill his wife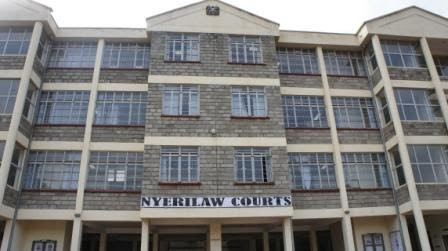 A man who attempted to kill his wife by attacking her with a machete was yesterday jailed for 30 years by a Nyeri court.
Principal Magistrate Harrison Adika ruled that Edward Njoroge should not be allowed back to the family and the wife he attempted to eliminate in the "most heinous manner imaginable".
According to the charge sheet, the father of four committed the offence using a machete on April 3, last year, at around 5.40am at their home in Mitero village in Endarasha, Kieni West sub-county.
His wife Susan Wanjira Macharia, 32, sustained deep cuts on the head, face and hands.
The magistrate noted that after he committed the offence, the man escaped to unknown destination and was arrested later by police officers who tracked his mobile phone.
In his mitigation, Njoroge asked for forgiveness.
But the court stated that reconciliation would be difficult considering the facts surrounding the commission of the crime.