State accuses magistrate of collusion in Nyakundi case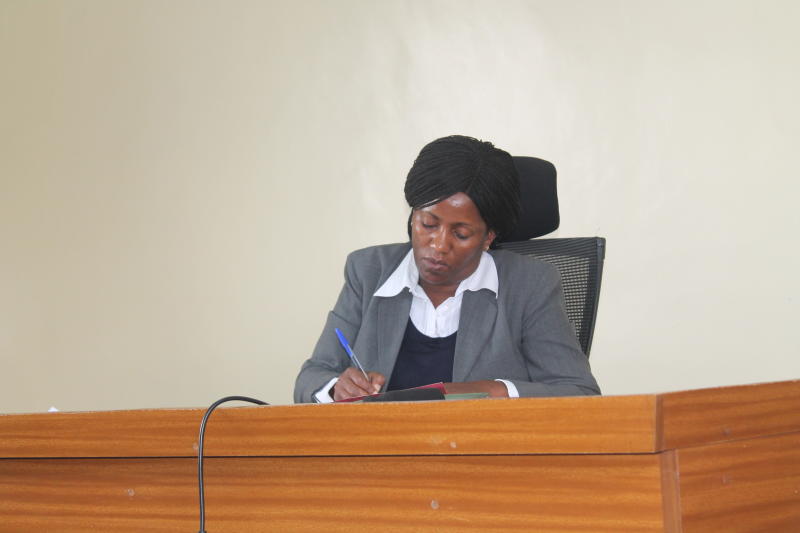 The prosecution is now accusing a senior magistrate of collusion to defeat justice in the manslaughter case against city lawyer Assa Kibagendu Nyakundi.
Yesterday, Prosecution Counsel Catherine Mwaniki filed an application claiming they had intelligence indicating prior contact to influence the court on the matter. They want Senior Principal Magistrate Teresia Nyangena to excuse herself from hearing the case
"Investigations are ongoing on conspiracy to defeat justice. We have information indicating prior contact to influence this court," she said.
Ms Mwaniki said on May 10 when they were last in court, the defence sought for time to respond to entering of Nolle Prosequi, which they filed the same day.
She said the prosecution requested for more time to respond to the defence's submission, which she was given yesterday morning but the court declined.
"This is a clear indication that the court is leaning towards one side and biased in favour of the defence. We submitted that the court is biased and justice will not be served before this court," said Ms Mwaniki.
The prosecution also questioned the manner in which the case was moved to Kiambu, saying the offence was committed in Muthaiga, Nairobi County, and no permission was requested for the matter to be moved. But Nyakundi's lawyer John Khaminwa accused the prosecution of throwing words recklessly without concrete evidence.
"The prosecution has no right to make such remarks. That is not the way we do things. I urge you (the magistrate) to put your foot down and reject the application," said Dr Khaminwa.