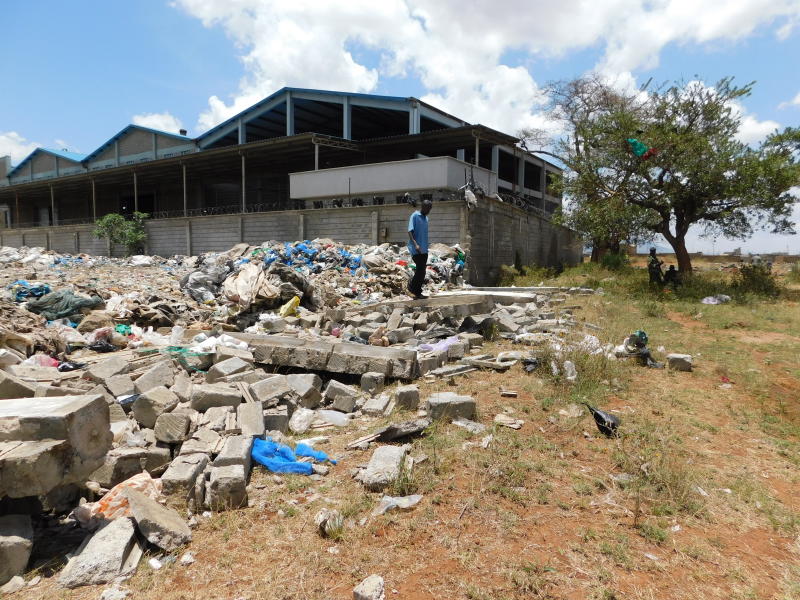 Land grabbing cases in Thika constituency have now reached alarming levels causing hue and cry from residents.
Public utilities including parcels set aside for schools, hospitals, social halls, recreational facilities and land belonging to squatters have been the major target for the notorious grabbers.
The witty grabbers have been working together with corrupt officials at the county and Lands Ministry to forge land ownership documents.
In what seems to be a growing appetite for public land, notorious land grabbers in the region are leaving nothing to chance to satisfy their greed. And now they have set their eyes for the cemetery land within the town that is used by both Christians and Muslims.
An unnamed politician is allegedly behind the scheme to grab a section of the cemetery land. He added salt to the wound over the weekend when he brought in building materials and hired some youth to dig foundation trenches.
Read More
This forced locals to raise alarm and drew attention of officials from area MP Patrick Wainaina's office who led the locals in refilling the trenches that had been dug.
"We know who is after the cemetery land. He's drooling over all public spaces in this area. He has an insatiable appetite for public land and we won't let him take this one (cemetery land)," resident James Kago said.
The residents said that the politician is intending to construct business stalls to let out to traders and is putting up a wall under the guise of securing the cemetery land.
The said that they will arm themselves tooth and nail to defend the land from being grabbed saying that they will thwart all attempts by the unscrupulous politician to grab the land.
John Mwangi, an official at the MP's office said that it was demeaning for an elected leader, mandated to protect the interests and resources belonging to members of the public, to be in the forefront of grabbing public spaces for their own selfish interest.
He termed it as an abomination to grab a cemetery. "Let the dead in this cemetery sleep in peace. We will employ all legal means available to protect this land from being grabbed," he said.
Mwangi said that the notorious grabbers are a big threat to developments in the area as they have mapped and forged ownership documents of public land as well as parcels belonging to squatters.
Last year the MP's office and residents thwarted attempts by the land cartels to grab a five acre piece of land belonging to Heshima Kiboko primary school and another prime parcel situated at Section 9 Estate within Thika town.
"It's a worrying situation seeing that the grabbers have no concern with the future generation to a point of grabbing school land meant for expansion of the school. At
Kiboko they had already sub-divided the land and installed bacons. It's high time residents and the relevant authorities rise up to the occasion and flush out these criminals," Mwangi said.