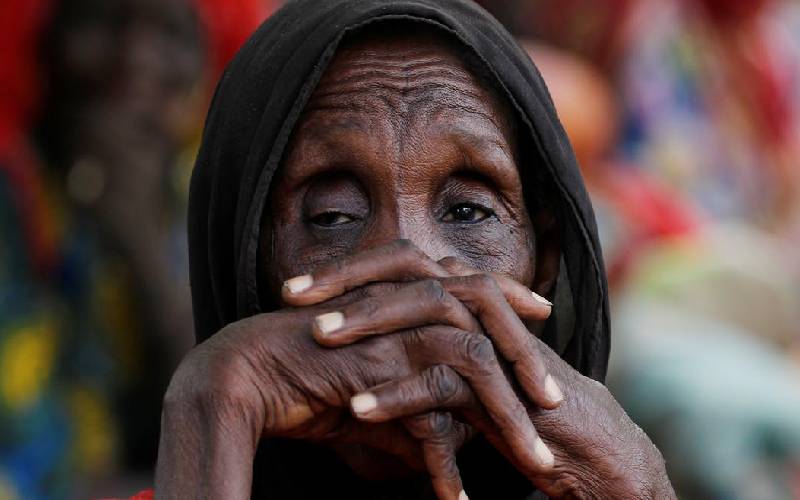 Banks contracted as service providers in the State's cash transfer programme targeting special groups are in a spot for doing a shoddy job.
Many Embu beneficiaries have complained that they received less than the expected amount, besides queuing for long hours.
The special groups are categorised as the elderly, vulnerable children and people with disabilities.
The county has 20,030 beneficiaries, majority of them elderly.
Read More
Each of the beneficiaries is supposed to receive Sh2,000 a month. They were to be paid Sh12,000 as arrears for the last six months.
The beneficiaries turned up for the payments at various bank branches, overwhelming the bank staff.
Some of them complained that they traveled for several days from their homes to the banks only to return home empty-handed.
Money is safe
The Government has now summoned representatives from at least four banks to explain the inconveniences.
In the meeting chaired by Embu West Deputy County Commissioner Caroline Imaya and officials from the department of children services, it emerged that some banks received and updated account details for the beneficiaries when it was too late.
The bank representatives, however, said the beneficiaries should not worry. Their money is safe and will be available in the next payment cycle.
Ms Imaya said the banks should mobilise their staff well and ensure such inconveniences did not recur, especially with the elderly.
"Banks must find a way of serving the elderly without keeping them waiting for too long. Frequent travels will make them use the money for unintended purposes," Imaya said.
Zachary Mukira, a county official, told the banks to be considerate with the elderly.