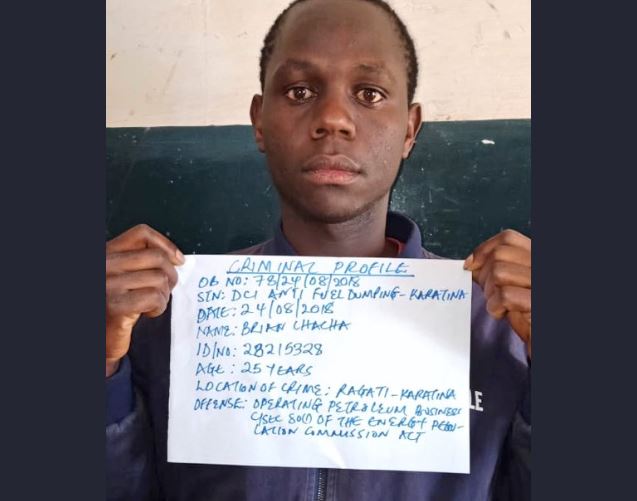 A government crackdown against illegal liquid petroleum gas (LPG) filling centres on Monday netted 414 gas cylinders and 48,000 litres of gas in Karatina Town, Nyeri County.
The multiagency taskforce led by Assistant Inspector General John Gachomo representing the Directorate of Criminal Investigations raided an LPG filling gas facility located in a residential area.
A 22 wheeler lorry carrying 48,000 litres of LPG gas which was parked outside the facility ready to offload the gas was also intercepted and evacuated to Kenyan National Oil Corporation (NOC) to safely be processed.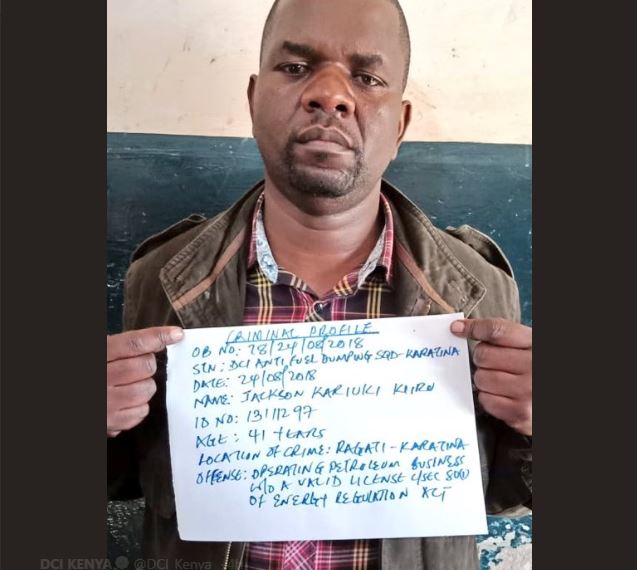 Gachomo said the DCI was working to stop the illegal businesses refilling LPG gas cylinders and noted that so far the operation had shut down the plant after it was reported to be operating without a licence.
"This facility has no licences to be filling LPG gas into gas cylinders, this is a danger to the public who live near this facility and also those who have bought such gas cylinders and are using them in their homes," Gachomo noted.
He said that the cylinders were not standardised and such businesses were ripping of innocent Kenyans by charging them for less that gas than is in the cylinder.
Gachomo also noted that such businesses intercepted the gas cylinders and were illegally cross filling them which is illegal. "As you can see, we have confiscated gas cylinders from various companies which means they were breaking the law and duping customers," he explained.
He warned those operating such businesses that the crackdown was countrywide and would shut down all plants illegally filling gas cylinders. "Kenyans needs to stop buying from unscrupulous gas dealers. Only purchase gas from licenced gas dealers who can guarantee that the product you are taking home to your family is safe for use," he warned.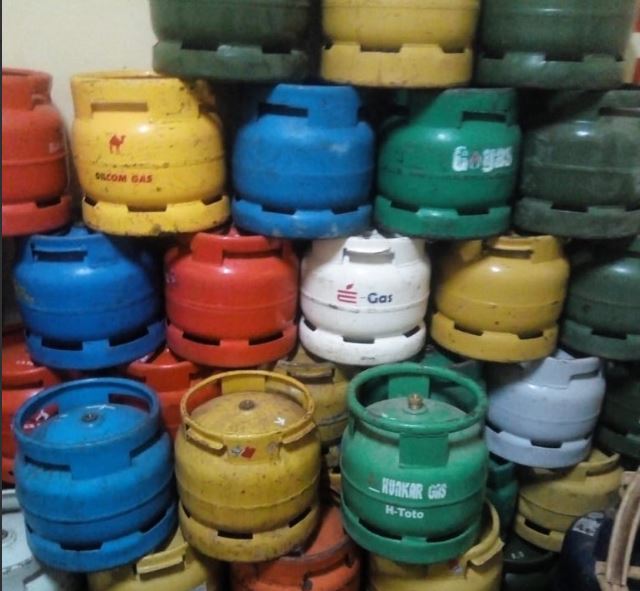 So far, the taskforce has already shut down 10 such businesses in Mombasa, Webuye, Nakuru, Nairobi, Limuru, and Nyeri County.
He called on members of the public to volunteer information on such businesses within their towns and promised to apprehend the traders behind the operations.
"The business woman behind this operation in Nyeri still at large, but we are confident that we shall make arrests soon as we have successfully shut down this facility," he warned.