NEMA threatens to stop relocation of Nyeri Dumpsite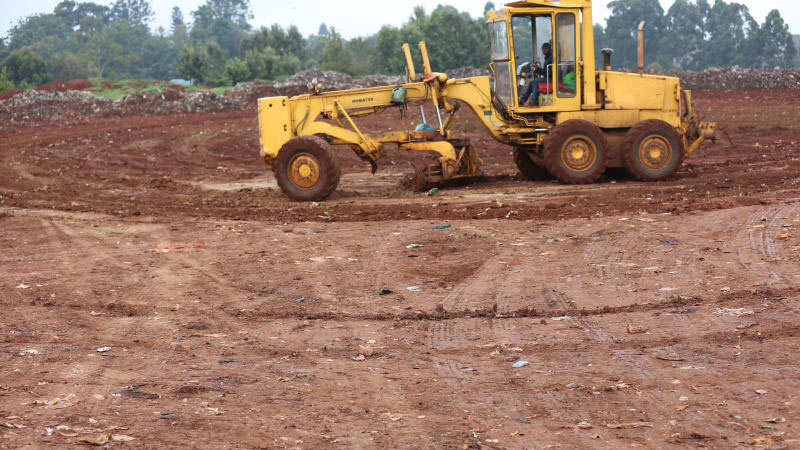 Nyeri County Government and National Environment Management Authority (Nema) officials have differed over plans to relocate a dumpsite from a residential estate.
Nema County Director Stephen Njoka said they had received reports that the County Government was dumping garbage in Githwariga River and plan to turn the area into a bus park.
The Authority wrote a letter to the County government seeking clarification on the project on July 12, but they are yet to get a response.
"We have heard the reports and we reached out to the County government to explain the process of moving the dumpsite but they have failed to respond," Mr Njoka said.
He warned that dumping solid waste into the river was a hazard to the environment and promised to investigate the matter.
Njoka denied social media reports that Nema had issued orders stopping work at the dumpsite. "Nema has not stopped the project but we would want to be consulted to ensure that the project is in line with protecting the environment," he said.
However, County Roads and Infrastructure Executive Muthui Kariuki refuted claims of dumping waste into the river.
"We are managing the waste dumped at this location for years and are therefore reclaiming this piece of land and protecting the residents and environment," he insisted. Kariuki denied receiving a letter from Nema on the dumpsite project.
"The County government has been in touch with Nema and this week the director visited the dumpsite and we spoke at length however I asked him to write formally on any concerns they may want addressed," he said.
Relocation of the Nyeri Asian quarters dumpsite is expected to pave way for construction of a bus park and industrial complex.