Officials lose liquor licensing powers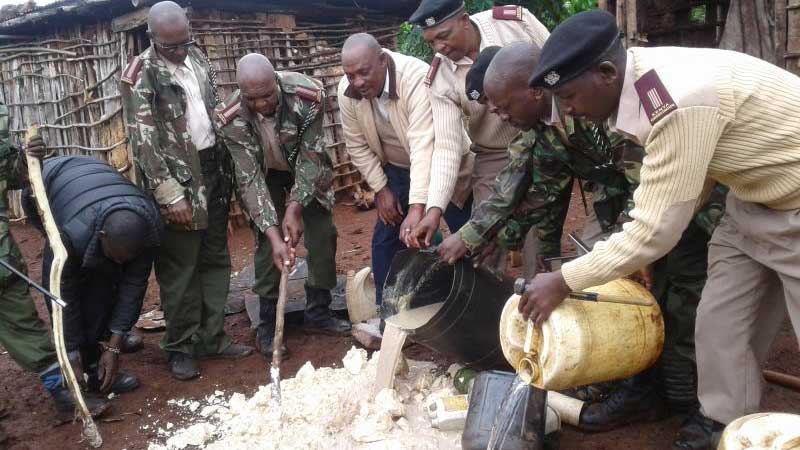 Sub-county administrators have been stripped of the power to award liquor licences.
The Liquor Licensing Board said the administrators had exploited loopholes to license bar operators even in premises that do not qualify for such a business.
Through its chairman, Humphrey Njogu, the board cited a recent incident in which Kirinyaga sub-county administrators went against the team's recommendation that the area have 150 bars.
"The board, which has a directorate in the county government, was shocked to learn that the administrators went ahead and submitted a list of 400 bars as having qualified for the licence after 'meeting' all the public health conditions," explained Mr Njogu.
The chairman said it was the same trend in Kirinyaga East and Mwea sub-counties, prompting the board to hold an emergency meeting at the county headquarters in Kutus town on Wednesday.
County headquarters
He said after the day-long meeting with all the four sub-county administrators, it was resolved that the issuance of liquor licences be centralised at the headquarters.
"The administrators will from now on be required to submit a list of the bars recommended for licensing to the county liquor director, who will then sit with the board to scrutinise them before the license are issued," he said.
Njogu further said liquor outlets would be reduced from the current 1,400 to 700. Those who had applied for a brewing licence have not been considered since the county had outlawed the brewing and consumption of the second-generation liquor
The county had 12 second-generation alcohol brewing factories, which were closed down in 2015 after an uproar from the residents. The meeting was attended by Kirinyaga County Commissioner Mohamed Birik, who is also a member of the board.