Laikipia County Public Service Board disbanded over incompetency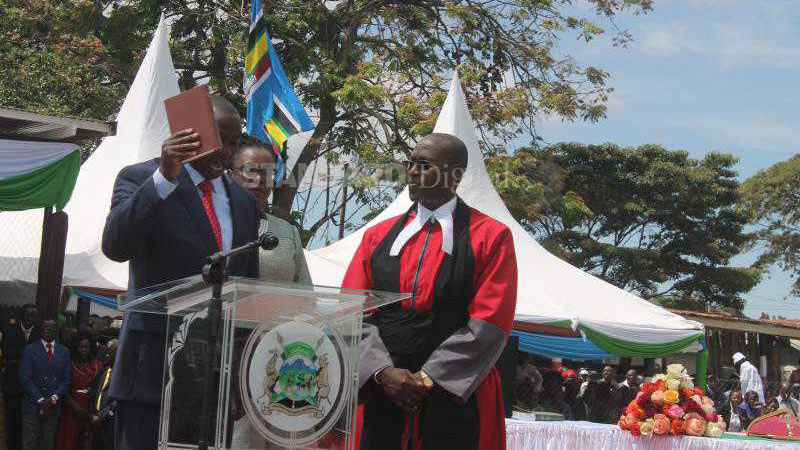 Laikipia county assembly has disbanded its Public Service Board over incompetency. Laikipia Governor Muriithi Nderitu claimed that the board was not delivering on their mandate and was also misusing county funds.
"I took a petition to the county assembly seeking disbandment of the board on the basis of incompetence and for breaking the law in February," Governor Muriithi said.
In a county assembly meeting held yesterday all 23 out of the 24 members of the assembly voted to disband the board.
The board was mandated to ensure that there was human capital management in the county.
"The reason the law created a specialist organization called the Public Service Board is to ensure that you have the very best possible human capital management but that was not the case in Laikipia," Muriithi added.
Board members that were found guilty of misusing the county funds would face the law.
Muriithi revealed that there was one county board members who has not served on the board for the last six years and was still in the pay role.
The Governor stated that they would advertise for vacancies in the board. The new board is expected to be recruited by end of July, 2018.
A County Public Service Board (CPSB) is charged with the responsibility of developing and implementing human resource policies and framework for the county government.
The Governor filed a petition against the board in February citing incompetence and unprofessional conduct in hiring staff and in service provision.
In his petition to the county assembly during his first address, the governor accused the board of using partisan methods to hire county staff.
"The board has been paying private club membership and giving extraneous allowances to the vice chairman to the extent that the Salaries and Remuneration Commission (SRC) had to intervene to stop the payments," said Mr Muriithi in his petition.
He also accused the then board vice chairman Naftaly Karangu of holding three public service jobs at the same time before his resignation on April 7, 2018.