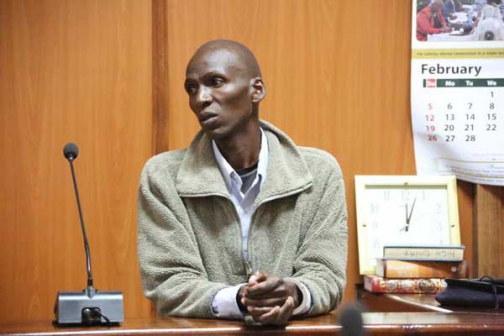 A Mukurwe-ini man who is on trial for the murder of his six-year-old daughter yesterday presented his testimony before the High Court in Nyeri.
Solomon Kirigi, a former shoe trader in Nairobi, is accused of killing his daughter, Beth Njeri, and dumping her body in a hole on October 26, 2011 in Mutonga village.
The body was discovered with injuries which police believe were caused by an axe.
Hilda Jebet, the prosecutor, said Kirigi hated the child since she was the product of his wife's previous relationship.
The prosecution accused Kirigi of despising the child and using it as a motive to kill her.
Read More
His wife, Hannah Waganu, testified that the child was not Kirigi's daughter and that is why he hated her (child).
When asked if he knew the victim was not his daughter, Kirigi was at pains to explain, saying; "...this world, it is only the mother who can tell the real father of a child... as men, we just believe the child is ours. I believe Njeri was my daughter."
The accused said he was in Nairobi when he received a phone call from his wife informing him to come home quickly.
"I got home the following day and did not find her, she was at her parents' home about 100m away," he told court.
Kirigi asked why he was allowed to plan the funeral without anyone arresting him.
The case will be mentioned on March 14.