Private sector wants curfew time to start at 9pm in new proposal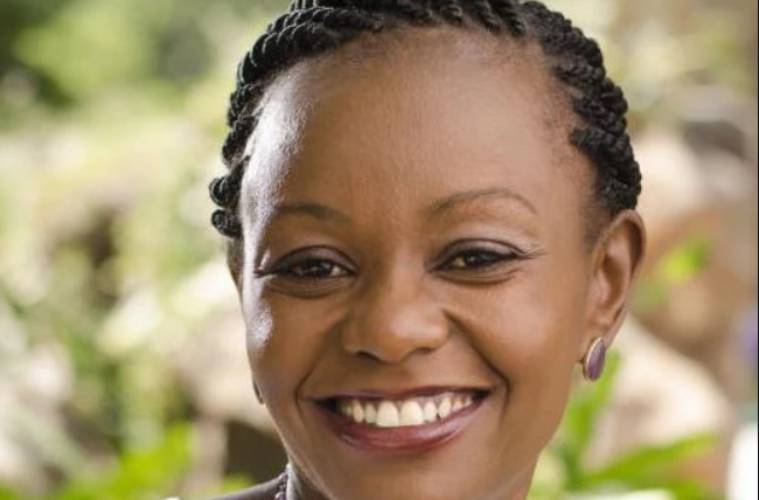 NAIROBI, KENYA: President Uhuru Kenyatta has been challenged to come up with additional measures to contain rising cases of Covid-19.
In a statement, the Kenya Private Sector Alliance (KEPSA) said it has noted with concern the spike in COVID infections in the past few weeks. The positivity rate now stands at a worrying 16.5 per cent.
"We are asking the government to institute additional stringent measures to be implemented over the next 2-3 weeks, after which they can be reviewed for impact," said Carole Kariuki Karuga, CEO of Kenya Private Sector Alliance.
"The private sector will play its full role in ensuring that such additional measures and any others that government puts in place, are implemented effectively, all the while taking into account the absolute priority of protecting livelihoods and ensuring our economy continues to deliver for all Kenyans."
As part of the recommendation, Kepsa wants State to adjust curfew time to start at 9 pm until 4 pm for the next three weeks, it, however, says companies operating night shifts, and other essential services should be exempted.
The private sector body also wants NHIF to expedite the accreditation and contracting, capitation, pre-authorization and claims turnaround processes.
It argues this will create capacity at primary health facilities to provide other medical services hence continuity of care as the country manages Covid-19 cases in the designated treatment and isolation centres.
Inside Kepsa new proposal to contain rising cases of Covid-19
Enhance enforcement of Covid-19 protocols in all markets & trading centers, supermarkets, public transport including SGR night train, serviced apartments and AirBnB among others.
Increase number of ventilators, field hospitals etc. to boost capacity of health facilities which is still the same as it was at the beginning.
Covid-19 Commodities regulation: Streamline multiple regulators for Covid-19 commodities causing challenges in access, affordability and availability.
Fast track settling of pending bills owed by NHIF to health facilities.
ICT Regulation: Fast track approval of digital health regulations
Conduct sensitization campaigns targeting youth through media channels they follow to promote behavior change. KEPSA to it rollout through Mkenya daima, creative sector led campaign
Develop guideline on home remedies & interventions within next 1 week. Every facility that is testing to attach the home care guide to results emails for all positive cases. I.e. Home care protocols and remedies.
Some 1,540 new Covid-19 cases were confirmed on Wednesday after testing 9,348 samples.
Speaking at Afya House, Health CAS Dr Mercy Mwangangi said the country's caseload now stands at 124,707. The positivity rate has moved to 16.5 percent.
She stated that Nairobi's contribution to the positivity rate is 57.7per cent, warning that if the situation persists, more stringent measures may have to be put in place.
Meanwhile Governors want the National Treasury to divert Sh5.2 billion set aside to aid devolution and fight desert locusts to the war against Covid-19.
There is a general lack of preparedness on the part of county governments as far as the fight against coronavirus is concerned.
They suffer a shortage of specilised health workers and ICU beds.
Of the amount the governors are targeting for diversion, Sh4.6 billion had been set aside for Kenya devolutional support programmes while the rest for fighting the locusts.
Laikipia Governor Nderitu Muriithi said the Council of Governors was in negotiations with the national government to ensure there is utilisation of some pockets of resources in the National budget to aid the fight against Covid at the county level.
"Speaking with the treasury team we could see that we could make quick progress by utilising these funds as well as refocusing expenditure in order to effectively prepare for Covid-19," said Mr Ndiritu.
His sentiments were echoed by Kiambu Governor James Nyoro who added that Kenyans had relaxed in observing the Covid-19 regulations thus a spike in the number of infections and deaths.
To this end, he said that governors were negotiating with the Ministry of Health to ensure that resources were also devolved to other counties and not only Nairobi County which is the epicentre of the virus.
"As counties we need to prioritise and ensure that the small resources we have, we can enhance the treatment of Covid-19. Through the Ministry of Health we have been having consultations in terms of what next in terms of covid because they cannot continue putting resources in Nairobi without realising that the virus will spill over to other counties," Mr Nyoro said.
Painting a grim picture of the state of preparedness of counties across the country, Nyoro said governors needed to channel more resources towards fighting the pandemic and also enforce the Covid-19 protocols in their areas of jurisdiction.
"In Kiambu we are already requesting for support to increase bed capacity so we do not turn away patients from Nairobi or other counties such as Kajiado who seek services at our facilities," the county chief added.