Micro-lender predicts normalcy in loan issuance as COVID-19 curve begins to flatten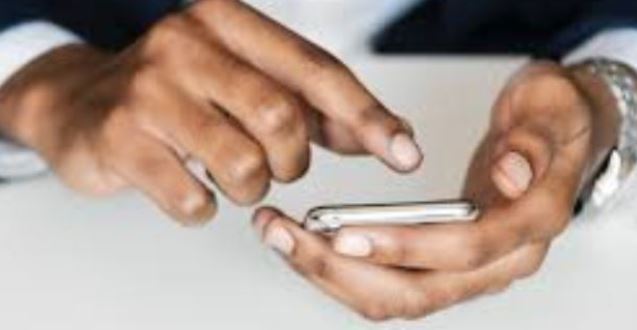 Kenya's micro-lender Jijenge Credit is predicting an improved business working environment in loan requests from the Micro, Small and Medium-sized Enterprises (MSMEs) few days after President Uhuru Kenyatta announced a flattening of the COVID-19 Curve.
President Uhuru late August noted a decrease in the Covid-19 cases but was quick to warn Kenyans against premature celebrations.
"The good news is that in the middle of this crisis, the curve is beginning to flatten. However, we must not celebrate this happy moment too soon but rather celebrate it with a great deal of caution," said President Uhuru.
In a step towards improving access to loans for Kenya's Micro, Small and Medium Enterprises feeling the effects of COVID-19, the cabinet approved a credit guarantee scheme to be operationalized by mid next month.
The scheme will have an initial seed capital of Sh10 billion to be capitalised in two tranches of Sh5 billion in the financial year 2020/21 and Financial Year 2021/22.
Jijenge's Chief Executive Officer (CEO) Peter Macharia in an interview said loan disbursements had shown a steady rise since the pronouncement three weeks ago as more businesses gradually returned to normalcy seen before March when the first coronavirus case was reported in the country.
"The number of calls and inquiries have gone up since July and August is now opening up. We are very optimistic as the curve now begins to flatten, it is a reprieve for businesses such as ours," said Macharia, who said the firm had lost more than 50 per cent of its business volumes compared to the same period last year (March to July).
The firm said it had restructured loans worth over Sh100 million since April with that number expected to grow as demand for loans spike.
Faced with lockdowns across major counties and restrictions on movement in certain towns, Macharia said that the company like many others had been staring at a decline in collections and increased demand for working capital from borrowers, most of whom continue to struggle to qualify for loans.
He said, as a result, the lender has had to vary its security margins to accommodate more customers while staying afloat.
"Instead of doing 50 per cent, we are now doing 30 per cent, meaning that if initially, we lent to 50 per cent value of a car, we've reduced that to a lower percentage," he said, adding that the company has in the meantime put on hold all expansions plans owing to that uncertainty.
The firm concentrates on motor vehicle asset financing, where a client identifies a vehicle and deposits either 20, 30, or 50 per cent of the total cost, and Jijenge Credit pays the balance.
The struggle has been caused by creditors requiring higher credit scores and bigger down payments in response to higher rates of unemployment and economic uncertainty amid the pandemic.
While banks can offer some relief to corporate and small business borrowers, there are few options to ease the pain for retail borrowers and this according to Macharia, is the current case for non-bank lenders and other financiers.
Loan repayment periods that were extended by 6 months from April, for example, are expected to lapse in September and upon renewal or further extension –if endorsed by the CBK, will see the value of loan restructured on COVID-19 surpass the Sh1 trillion mark from Sh844.4 billion as of June.
Banks restructured household loans amounting to Sh240billion or an equivalent of 30 per cent of all loans in the banking sector while restructured loans to other sectors hit Sh604.4 billion during that period (April-June).
Peter Macharia says the trend will continue even for small scale lenders – the space in which his business operates, who predicts lower investments in 2020 due to the pandemic but plenty of debt will need to be refinanced.
Value of bad loans or defaulted bank loans those unpaid for more than 90 days - heaped by Sh11.1 billion to stand at Sh366.8 billion in April – recording a 13-year high, and reflecting the cash flow burden on workers and businesses brought about by coronavirus disease hardships.
Since March, Macharia says, loan disbursements, as well as collections, had been adversely impacted due to the coronavirus outbreak and the partial lockdown which was lifted by President Kenyatta in July.