KRA boss James Githii's term extended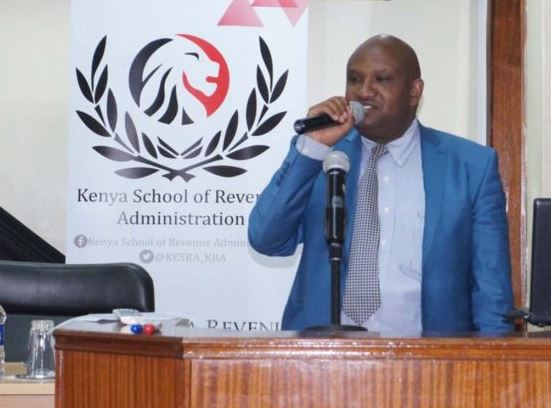 The term of Kenya Revenue Authority (KRA) Commissioner General James Githii (pictured) has been extended from three to five years.
Officials at KRA said the board approved the extension and for all chief managers, deputy commissioners and commissioners to enhance their operations in office.
Treasury Cabinet Secretary Ukur Yatani gazetted the changes on August 12.
Officials aware of the developments said the board felt three years was not enough for the KRA executive to come up with strategies and implement them.
"The board felt three years were not enough to work effectively. Again, we are doing what regional countries have. Uganda, Tanzania and Rwanda's heads of revenue have terms that are similar hence the need to change ours too," said a source at KRA.
In the changes, the top officials will now retire after five years or on attaining age 60, whichever comes first.
According to the board, most executives at the taxman are young and energetic and needed to have more time in office to meet their goals.
Githii (pictured) was appointed in July 2019 to succeed John Njiraini, who retired. He was then serving as the KRA commissioner for Intelligence and Strategic Operations.
Githii, who is a former Institute of Certified Public Accountants boss, put his emphasis on technology and revamped legal systems to enhance tax compliance.
The taxman is enhancing automation and use of technology to increase revenue collection and reduce human interaction, which provides avenues for corruption.
The enhanced automation will support its efforts in increasing the tax base including tapping into the digital economy, which has grown as a result of the Covid-19 pandemic, officials aware of the plans said.