HR experts debate social media post which cost Pauline Njoroge plum job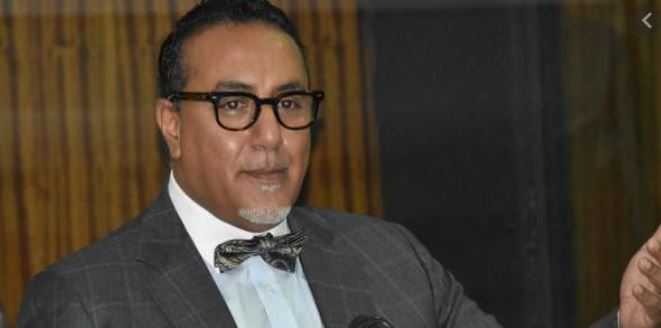 Have you ever thought that what you post on social media may one day come to haunt you especially in the age of screenshots et all?
Most people post a lot of information on social media without thinking about the effects and impact the message will convey to the public.
Social media has become a big tool for recruiting and advertising jobs. Employers today unlike in the past use social media when hiring by publicising jobs and conducting background checks to confirm a candidate's qualifications for a position.
Employers are keen to learn a person's characters and attributes apart from what they merely state on the Curriculum Vitae. Social media would act to your advantage or completely work against you.
Last week Ms. Pauline Njoroge was appointed as a board member for Tourism Regulatory Authority however a post she shared sometimes back, would make her lose the post with critics doubting her Integrity.
The Tourism Cabinet Secretary Najib Balala explained that the ministry had just learned of her past tweet about the Nairobi National Park, and could not associate itself with her. The appointment was canceled 24 hours after gazettement.
On her social media post, Ms. Njoroge called for the land park sits on to be put to better and more profitable use.
She said "By the way, how much revenue does the Nairobi National Park bring to this country? Isn't there much more that can be done with it that will add more value? The only selling point of that park is that it's "The only National park in the capital city in the world" beyond that glamorous title, what else does it offer? The orphanage and the nature walk make economic sense...But the park?! It does not make sense that in a congested like Nairobi we can afford to have acres of and acres of land in the name of the park when the is bursting at the seams with people...We even have to hold discussions on re-routing the SGR to save an economically redundant park!"
The post raised reactions among Kenyans on social media in equal measure, with some supporting her feelings, while others throwing stones at her.
@joylineChebet wrote using trending hashtag #paulinenjoroge: She can serve elsewhere, it would be ironic to have a 'poacher' head tourism ....if she doesn't believe in tourism why should she sit in tourism board?
But she did not lack supporters who included blogger Lord Abraham Mutai who tweeted: This is sad. Denying #paulinenjoroge a chance to serve Kenyans based on what she said a few months ago is unacceptable.
The post led to the revocation of an appointment of Ms Njoroge as board member of Tourism Regulatory Authority(TRA) by CS Najib Balala and instead replaced her with KTN reporter Najma Ismail.
"I am revoking Pauline Njoroge's appointment as a board member to Tourism Regulatory Authority because we have just seen what she had tweeted in the past that Nairobi National park was useless. We do not want to be associated with such people and such thinking," said the CS in a press release.
According to career experts, your digital footprints can either give or deny you a job.
The internet, according to experts does not forget the footprints you leave online mostly on social media.
"It has merits and demerits. The recruiting firm or employer however needs to understand the context within which someone made the post. Sometimes you need to understand what the prevailing circumstances were at that time. If you look at Ms Njoroge's situation, there must have been a conversation going on at that time or a newspaper story about it maybe," said David Magun, author and lead consultant at Business Persons Mentor Limited.
The Government reaction, as revealed recognises that online matters when one wants to get the history of the moment.
"Yes you leave a footprint but it is also good to be given a chance to understand what was happening at the moment of the post, which was maybe very serious. I am sure she just didn't wake up in the morning and wrote the post," added Magun.
In the future, he says one should while reacting on a matter may be of national interest, take the cautious step of protecting oneself by indicating that the comments below are guided by or are reactions to this, and that said by so and so and here is my reaction.
"When people see this, they will know where you are coming from and why you are reacting, don't give people a chance to judge," said Magun.
People, he says should however not shy away from making comments on social media because doomed you are if you share your knowledge on social media and doomed if you won't.
"Media, whether social or mainstream is here to inform and educate because we are in a society where nobody has a monopoly of knowledge," he adds, saying one should use the criticism to build self.
According to BrighterMonday Chief Executive Officer Emmanuel Mutuma, it is true that digital media is being used extensively these days to do a background search on job seekers and therefore what you post on social media can make you get the job or not.
"Professionally, there is something called background check during the recruitment and it goes past what you see physically from a job seeker to digital media checks to ensure that the candidate is verified from a point of view, just like it is done for security or the credit checks for potential bank employee being recruited," said Mutuma.
"Today we extend to digital media background check using your Twitter, Facebook, Linkedin, Instagram etc apart from your social background check," Mutuma adds.
For Ms Njoroge, he says it is debatable whether the CS did well or not to revoke her appointment.
"When hiring a person, he or she should be one that aligns with the vision and mission of the organisation. So if he or she does not hold the same view, then the employer is at liberty to say sorry, we cannot employ you, but it was good if Ms Njoroge was given a fair hearing to clarify the position she held at the time of making the post or defend her post," says Mutuma.
He urges job seekers to maintain a strong digital presence, a digital point of view may attract opportunities or employers to you.