Kenya secures Sh82.7b loan for bridge and Dongo Kundu Special Economic Zone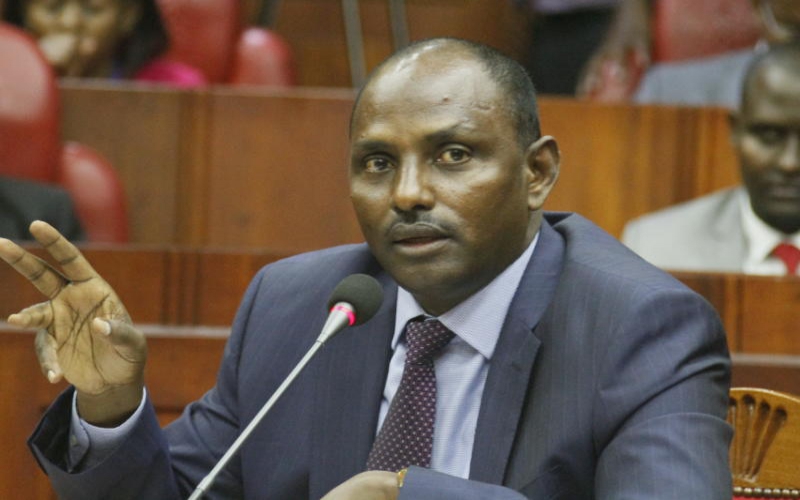 The government has secured a Sh82.7 billion loan from Japan for Special Economic Zone development and construction of a bridge in Mombasa.
On Friday, acting Finance Cabinet Secretary Ukur Yattani said another grant assistance of Sh6.08 billion has also been signed for infrastructure development in Mombasa Special Economic Zone in Dongo Kundu.
"The loan credit amounting to Sh46.6 billion will be applied for the construction of Mombasa Gate Bridge over the Likoni Channel inorder to improve trade and tourism. Completion of bridge over the channel will provide alternative to the Likoni Ferry, allow free movement of marine vessels that need to access Likoni Harbour as well as enhance ttraffic to South Coast," he noted.
"The remaining portion of the loan credit will be applied for the development of Special Economic Zone with aim of boosting the manufacturing sector," he said adding that the project will also enhance container handling capacity at the port.
According to the Cabinet Secretary, the credits will attract an interest rate of 0.1 per cent, repayment period of 28 years and grace period of 12 years.
Japan is looking to boost its investment in Africa, much as its rival China has been doing for years. At a conference in Tokyo last month attended by a few dozen African leaders, Prime Minister Shinzo Abe said Japan would expand its private-sector investment in Africa, which came to Sh2 trillion ($20 billion) over the past three years.
The port city of Mombasa is a gateway to east and central Africa. It processes imports and exports for Kenya and several other countries including Uganda, Rwanda, Democratic Republic of Congo, South Sudan and Burundi.
Ferries between the mainland and island in the city carry about 300,000 people a day, and they are usually congested with both human and vehicle traffic.
Once the economic zone is complete - work is expected to begin in 2021 and take four years - it will have the capacity to employ 27,000 people in various businesses, especially in manufacturing, the government has said.
Additional reporting by Reuters