Raila: Attacks on Africans in South Africa unfortunate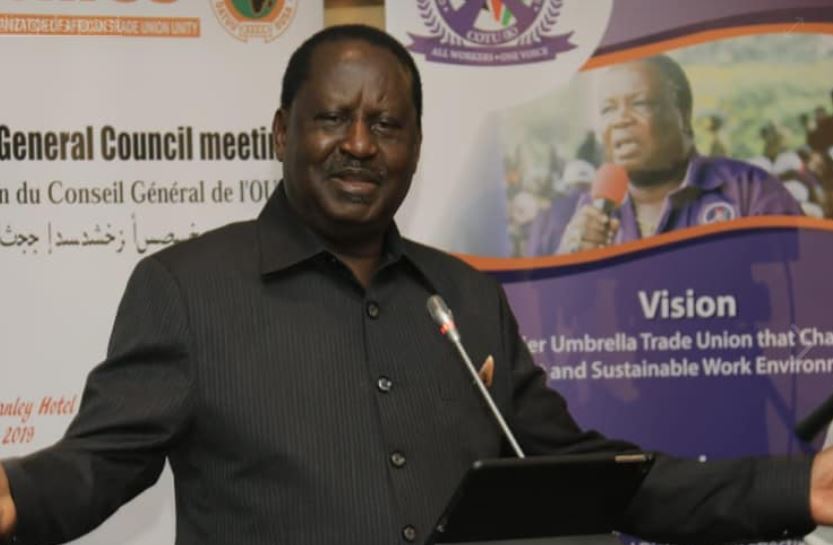 Former Prime Minister Raila Odinga has challenged African Trade unions to collaborate with governments across the continent to protect workers against attacks as recently witnessed in South Africa.
He noted that it was disturbing to see struggling Africans set businesses of fellow struggling Africans on fire and even kill one another.
"Instances of Africans turning against each other are never government policies but they result from frustrations with inadequacies of our economies and smallness of the Ugali but is it not disturbing to see such happen to our people," he wondered.
Speaking during the 42nd OATUU General Assembly meeting, he reminded the delegates in attendance of the Thorn Tree Hotel in Nairobi where exiled South Africans used to meet during the apartheid days.
"Where this conference is taking place there is the Thorn Tree hotel where the exiled South Africans used to meet, it is, therefore, disturbing that people who were liberated from apartheid by combined efforts of Africans are turning against fellow Africans," he added.
The former Prime Minister called on the Organisation of Africa Trade Union Unity to work together with different states in coming up with standardized rules to help avoid such situations in the continent.
He said the standardized rules should focus on areas around the issuance of work permits, treatment of immigrant workers and the modernisation of border points.
"Standardised rules governing the movement of workers will make it easier for skilled workers to work anywhere in the continent," he said.
"Africa today is one of the fastest growing regions in the world. The economic take off we envisage will however not be realized without adequate attention to the work environment. We must therefore create more impetus for a deeper look into the plight of our workers."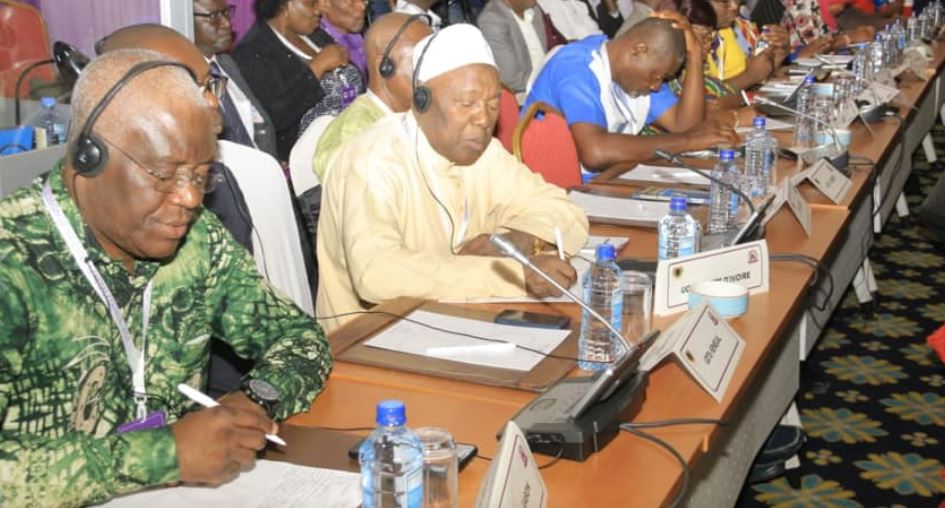 Jean Kamau, the High Commissioner to South Africa confirmed that Kenyan businesses were among those affected in the widespread looting and protests linked to xenophobia in South Africa earlier this month.
The attacks affected Kenyans living in Gauteng Province with some physically assaulted and their businesses looted and burnt.
Gauteng province, which includes South Africa's largest city Johannesburg and the capital Pretoria has the highest rate of violence against foreign nationals.
On Wednesday, President Uhuru Kenyatta while addressing the same conference urged African labour unions to promote free movement of labour, goods and capital across Africa.
The President asked labour leaders to promote Pan-Africanism, which he said was the only sure way for continental prosperity.
"It is very sad and disheartening to see our sons and daughters lose lives while crossing the Mediterranean and get humiliated in foreign lands because Africans cannot come together and create opportunities for the future," said Uhuru.
"We are not rivals. We must learn that our solidarity will bring prosperity."