IEBC advertises Ezra Chiloba's job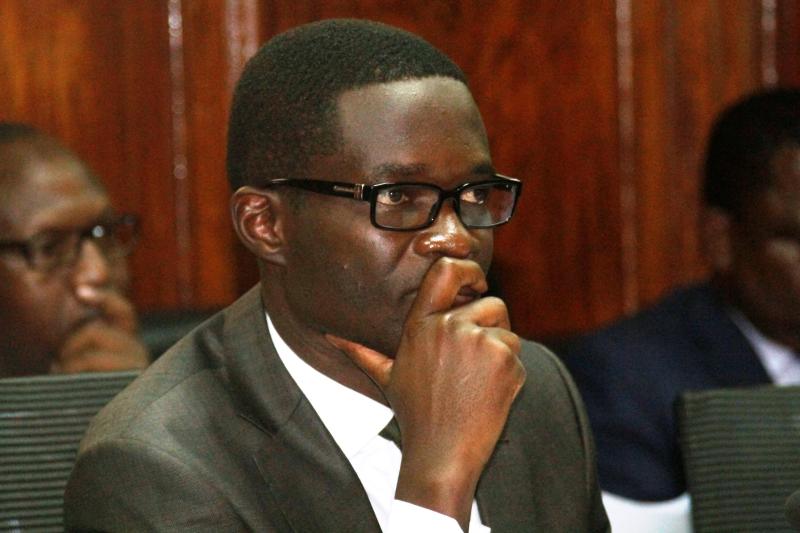 NAIROBI, KENYA: The Independent Electoral and Boundaries Commission (IEBC) has announced vacancy for the position of Chief Executive Officer.
In an information appearing on its website, IEBC asked the applicants to apply by January 31 for the selection of suitable candidate to replace Ezra Chiloba.
Chiloba's contract was terminated late last year following disagreement with the commission which first led to his suspension from the body.
The dismissal letter from the IEBC said Chiloba had been invited to appear before the disciplinary committee of the commission but he failed to show up; hence the decision to terminate his employment.
But Chiloba says in the first summon, he was away attending classes at the University of Oxford, where he is pursuing a masters in major programme management. It is also claimed his salary had been stopped way back in July.
"In accordance to the constitution of Kenya, we hereby invite applications for the position of commission secretary/Chief Executive Officer," reads the advertisement appearing on the commission's portal.
Ideal person shall, in the performance of the functions and duties of office, be responsible, answerable and report to the commission and shall be the head of secretariat, the accounting officer of the commission, custodian of commission's records and the chief executive officer.
He will also be responsible for executing decisions of the commission, assignment of duties and supervision of employees, facilitating commission mandate and ensuring staff compliance with public ethics and values.
Some of the qualifications placed on the incumbent include a degree from recorgnised university, have fifteen years proven relevant experience in either electoral management, public administration, law, and political science, five years of which must be at comparable senior management level preferably public sector.
The Commission Secretary /Chief Executive Officer shall hold office for a term of five years but shall be eligible for re-appointment for one further term of five years subject to satisfactory performance.