Safaricom has appointed Hubert Kanitare alias Nonini as brand ambassador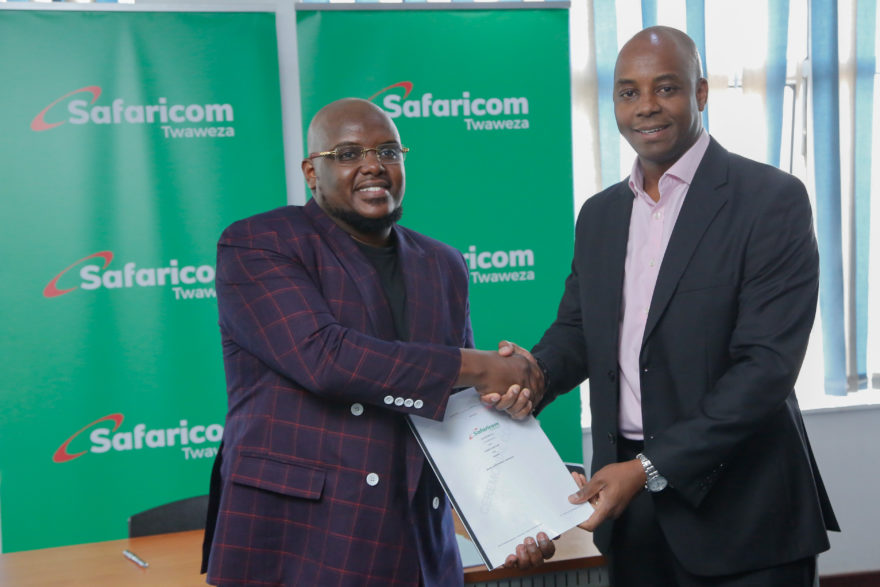 Telecommunication company, Safaricom has appointed Nonini as the brand ambassador on a six month contract.
Hubert Nakitare alias Nonini will now head the creative position with duties of educating all artists in matters of earning a living through monetizing their works by joining Skiza platform.
Nonini said in a statement, "I appreciate this chance to work with Safaricom and also look forward to learn more about Safaricom's Corporate Social Responsibility as well as participating in these activities."
Charles Kare, Safaricom's Acting Director Consumer Business said that Nonini was the best fit for the job since he has experience in dealing with people and his experience with Colour Kwa Face that looks into matters of people living with albinism.
The former chairman for Performers Rights Society of Kenya (PRISK) signed the deal with Telco giant on Thursday. Safaricom will use his image, voice and content in producing infomercials that will target artists.
"We settled on this partnership with Nonini because he is a pioneer of new-age Kenyan music popularly known as Genge, is passionate about artists' rights through his involvement with PRISK and other organizations that fight for artists' rights. His passion for helping those in need goes in line with our brand spirit of Twaweza and we look forward to working with him on various projects," believed Charles Kare.