Crisis lays bare gaps between skills and market in Kenya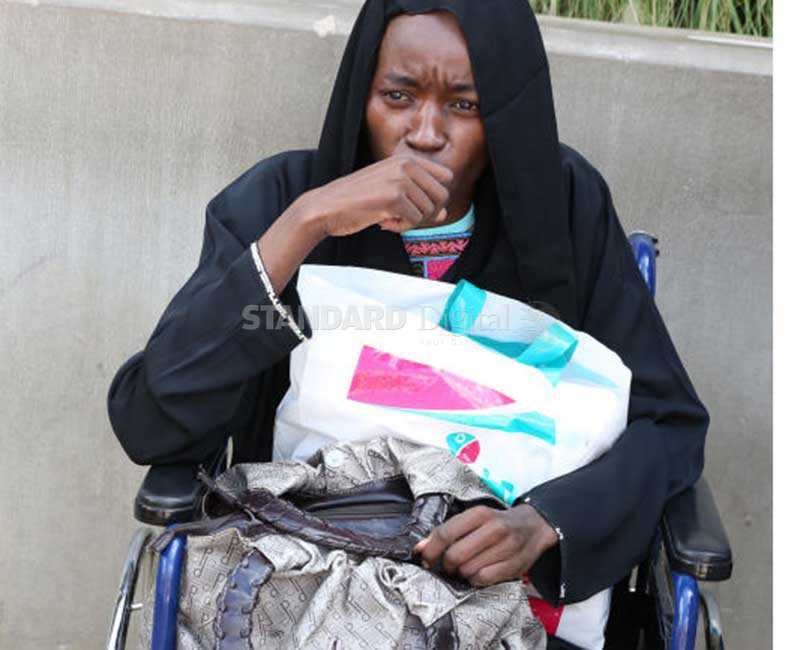 Kenya leads the East African region in the number of young people out of work with the figure rising from 17.4 per cent in 2014 to 20 per cent in 2016, according to the World Bank.
Last year, a research conducted by pollster Trends and Insights for Africa (Tifa) and the job-listing site Brighter Monday found that 53 per cent of the people surveyed reported to be unemployed.
Top on the list of causes of unemployment was the demand for work experience by employers. Prospective job seekers also cited retrenchment, tribalism, closure of companies and few job opportunities as reasons why they were jobless.
This is especially troubling considering the fact that an individual's employability reduces the longer they remain outside the job market.
"About half of those who are unemployed have been jobless for at least one year," said Maggie Ireri, CEO of Tifa Research. "This unemployed group feels their lack of experience, the over-supply of graduates coupled with few job opportunities is affecting their employment prospects."
Bearing the brunt
Young people bear the brunt of the country's unemployment scourge. Out of those who reported to be unemployed in the study, a massive 86 per cent fell between 18-34 years.
Emmanuel Mutuma, CEO of Brighter Monday, however says part of the problem stems from a misunderstanding between job seekers' expectation and what the industry presents.
"We have a situation where a lot of companies complain they are not finding the right people even with a large pool of unemployed. This is because of the expectations of new graduates and the realities in the field," said Mr Mutuma.
Graduates solely concerned with mastering the theoretical aspects of their respective discipline often find it challenging to navigate the job market that often demands versatility, he said. Kenya's unemployment situation has further been worsened by lack of adequate and up to date numbers to give a clear picture of the situation.
According to the Kenya National Bureau of Statistics (KNBS), the total number of Kenyans employed in the modern (formal) sector stood at 2.5 million as at 2016 - 1.8 million in the private sector and 737,800 in the public sector.
Over the past five years, the formal job market has been able to add 400,000 new jobs. This is in stark comparison to the more than three million students graduating from technical and vocational education training centres around the country. Graduate unemployment has since been recognised as a threat to the Kenya's future role as East Africa's economic hub, with countries like Rwanda and Ethiopia set to catch up with and unseat Kenya's lead in the regional and global labour markets.
The 2017 edition of the Global Competitive Index, ranks Kenya 97th in talent competitiveness out of 104 economies globally. The country has further been placed at seventh place in sub-Saharan Africa behind Rwanda, Zambia and Namibia. Kenya's business community further laments a disconnect between training and prospective job seekers and the available opportunities in the market.
Job creation
"We have not been as keen as we ought to be in promoting labour intensive industries that are a guaranteed solution for job creation and some of these industries especially in the manufacturing sector have closed shop and moved to other countries," Phyllis Wakiaga, CEO of the Kenya Association of Manufacturers, said. "At present, Kenya is creating only 75,000 formal jobs in a year and 80 per cent of currently existing jobs are in the less productive informal sector," she explains.
Kenya currently requires more trained craftsmen, artisans, technicians and technologists to bridge a biting skills-gap and kick start the country's manufacturing sector that has been stagnant in the last 20 years.
As more Kenyans continue to graduate from the country's centres of higher learning each year, the growing number of disillusioned young people is likely to heighten social and economic pressures. "As much as I was disillusioned I would not do what I did again and I wouldn't advice someone else to put themselves out there like that," explains Claudia.
For millions of jobless young Kenyans, however, the options are getting limited and it is just a matter of time before the idleness and restlessness gives way into something much darker.