Kenyan clubs eager to restore lost glory in continental volleyball
VOLLEYBALL AND HANDBALL
By Ernest Ndunda | May 19th 2022 | 2 min read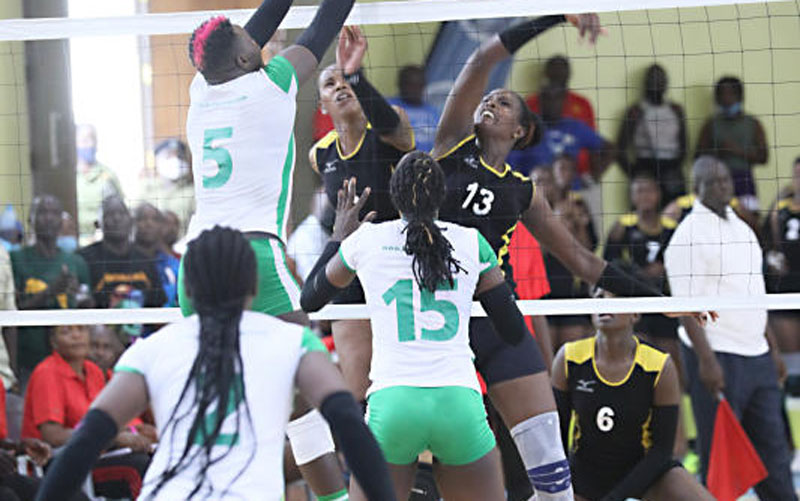 Kenyan volleyball teams to this year's African Women's Club Championship left the country today morning fresh and ready to reclaim their past glory in the continental showpiece that serves off tomorrow to June 1 in Tunisia.
The three clubs Prisons Kenya, Kenya Pipeline and KCB said they all want to regain their rightful spot in the African women's volleyball.
Kenyan clubs have claimed the continental title 14 times with Pipeline winning six times, while Prisons Kenya have won five times. Posta Kenya and KCB have won twice and once respectively since the inception of the event in 1986.
National champions Prisons Kenya head coach David Lung'aho said they are targeting an improved performance after winning a bronze medal in last year's championships held in Kelibia, Tunisia.
"We have good players who have improved tremendously if their current form is anything to go by and we are ready to reclaim the title we last won in 2013," said Lung'aho in an interview.
Although the veteran coach will not be part of the traveling contingent due to other engagements, he said the team has set its eyes on a gold medal.
Just like Prisons, Kenya Pipeline coach Paul Gitau says this the time to end their 17-year title drought.
The Embakasi-based side last clinched the African Club Championship trophy in 2005.
"I have assembled a good side that has been undergoing strenuous training in readiness for the continental event," said Gitau.
"I am ready to help the team reclaim its past glory by winning the title we are itching for. Women volleyball is made in Kenya and we must show this to the entire continent by winning the crown."
He said the tournament has become better every year with emerging teams, adding that he has prepared his girls well for the task ahead.
KCB coach Japheth Munala said the team will be making a comeback to the competition after a four-year absence. The bankers finished eighth in 2018.
"We are determined to improve from our last performance. The girls are ready for the challenge ahead," he said.
Munala will be boasting of several experienced players led by captain Edith Wisa, attacker Sharon Chepchumba and Mercy Moim who have huge exposure internationally and their experience will be of crucial in their continental campaign.
Munala believes the bankers have what it takes to win their second continental title.