Education: State launches digital registration of learners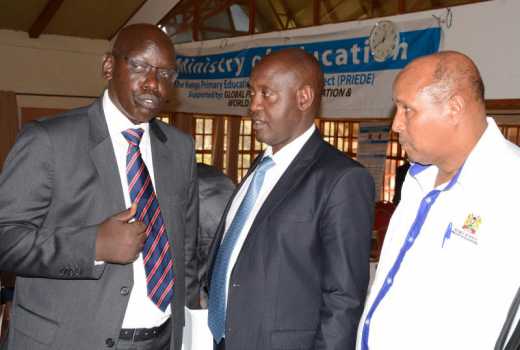 The Ministry of Education has begun a nationwide digital registration exercise for all students.
The initiative falls under the National Education Management Information System (Nemis).
Under Nemis, school principals and head teachers have been given up to February 20 to finish registering their students.
The new system gives students in primary and secondary schools a unique identification code that can be used to track their progress at all levels of education.
Launching the new portal, Education Principal Secretary Belio Kipsang said the initiative was part of the Kenya Primary Education Development Project (Priede) that is funded by the World Bank.
Dr Kipsang said Nemis would also be used to assess the performance of the education system, harmonise student data and closely monitor distribution of resources.
"We have about 10 million pupils in primary school and 3 million in secondary school; combined with those in private schools we have close to 15 million. We want to harmonise these figures and have a single source of data," he said.
The system will be accessible to parents and education stakeholders.
"Anyone can log into the system depending on the nature of information they want. Parents will also be able to track their children's performance anytime online."
Kipsang was speaking as he closed a four-day workshop for county directors of education on the mid-year review of the Priede project at Panaroma Hotel in Naivasha.
The PS warned that head teachers who flouted new schools fees guidelines would be sacked.
"We have received complaints. Any head teacher found contravening the guidelines will face the consequences," he said.