Central Bank warns investors against Bitcoin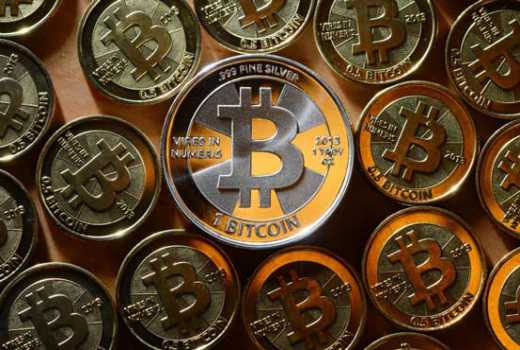 NAIROBI, KENYA: If investing in Bitcoin is among your plans, Central Bank of Kenya (CBK) wants you to know you may lose all your money.
Bitcoin is a type of digital currency in which encryption techniques are used to regulate the generation of units of currency and verify the transfer of funds, operating independently of any central bank.
CBK Governor Patrick Njoroge cautioned people against investing in the cryptocurrency now on the lips of thousands of investors across the globe.
"If you want to invest in those things, know that it is a bubble of a kind. Be ready to lose all your money. It is dangerous," warned Dr Njoroge.
The governor, who addressed the Press at CBK headquarters in Nairobi on Wednesday said Kenya's central bank shares this position with many peers he has been engaging around the world.
His warning, a reinforcement to the December 2015 public caution, may be a blow to daring Kenyans who have chosen to flow with the current, risking their money in the little understood online craze.
Bitcoin traders' meetings have been growing in popularity in Nairobi.
Bitcoin rose to a high of $17,000 (Sh1.7 million) stirring more interest and speculation but has embarked on a free fall, including losing a third of its value in a day. It is now valued at about $10,000 (Sh1 million).
This means an investor who bought one bitcoin on December 7 when the value was at its peak stand to lose Sh700,000 should he or she choose to sell it today.
Recently, Citibank analysts estimated that Kenya's bitcoin holdings were about 2.3 per cent of the gross domestic product (GDP) or the annual national output, making it among countries with the largest bitcoin holdings.
As of 2016, Kenya's GDP stood at Sh7.1 trillion. This means Kenyans have risked about Sh163.3 billion in this cryptocurrency. Such money is enough to run the ministry of Health for about three financial years.
Citi survey estimates that the largest bitcoin holdings as a percentage of GDP are in Russia (five per cent), New Zealand and Nigeria (four per cent each). In Africa, South Africa tops followed by Kenya.
Njoroge said they have been looking into bitcoin and what it means for those who may want to put in their money.
"Block-chain technology is something that can be useful. We are not anti-technology. The issue is about safety. We don't work in Mars or in some utopic space," the Governor said on Wednesday.