Late MP's children bid to take part in property case flops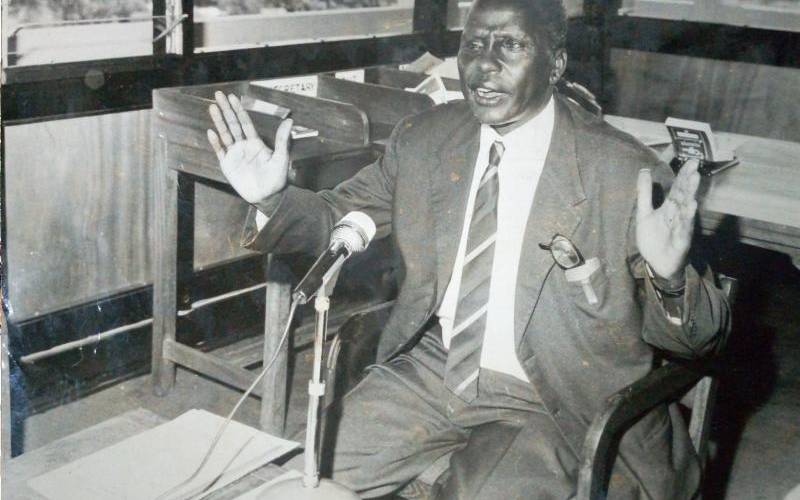 A judge in Eldoret has dismissed an application by some of the children of former MP William Cherop Murgor to be included in the proceedings of a pending succession case.
The case has been pending in court for the last 10 years.
Justice Hellen Omondi, who was presiding over the matter before her elevation to the court of appeal, dismissed the application saying it was only meant to delay the case.
Eight siblings of the lawmaker wanted to be enjoined in the proceedings as interested parties and their affidavits are adopted and admitted in the court file.
They made their application in August 2021, just after the judge had directed that the case be mentioned on November 1, 2021, to propose a judgment date.
The siblings had through their lawyers told the court they wanted an opportunity to be heard, clarify rising issues in the case and participate in the proceedings as the beneficiaries of the estate.
In her ruling, Justice Omondi noted that it was too late for the family to seek inclusion in the case that they had knowledge about and had been pending in court over the last nine years.
She stated that the family members always filled the court to its capacity to follow the proceedings of the case whenever the matter came up for hearing.
"For the beneficiaries to suddenly get a brain-wave at the conclusion of the matter and demand to reopen the cause leaves a very sour trail. I hold that this application is mischievous, and is made with a deliberate intention of occasioning further delay in this matter. It is thus dismissed," ordered the court.
The judge went ahead to order the nomination of new administrators who will be appointed by the court to manage the vast estate left by their father.
She noted that there were competing interests and directed that one representative from the four households of the widows of the late MP be nominated to take up the administrator role to protect the respective houses' interests.