Will Kenya's fledgling malls survive the Covid-19 blues?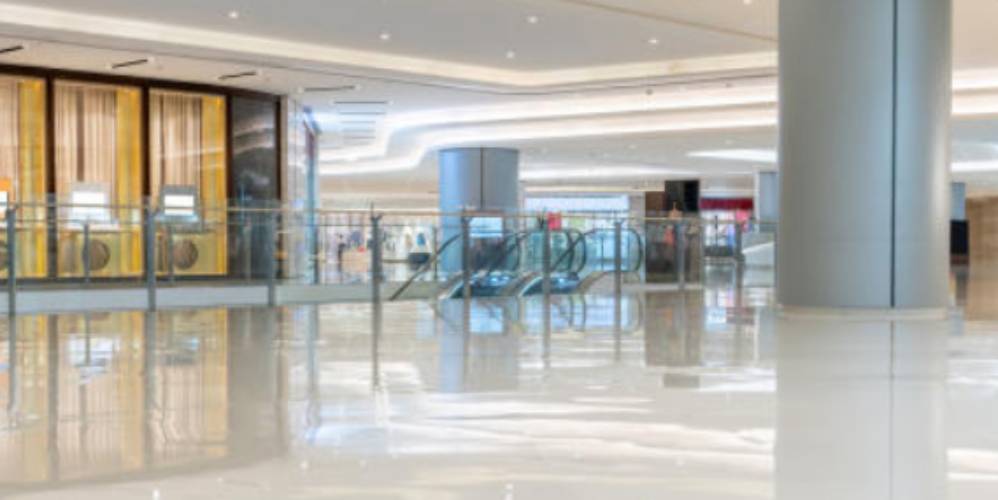 The management of The Waterfront Karen, led by David Muguku, the son of the late billionaire Nelson Muguku, has denied reports that the Karen-based mall is up for grabs with a Sh20 billion price tag on it.
The reports may be false, as David puts it. Even the asking price was just preposterous. But few people will be amused. The Waterfront Karen, a late-comer to a full tray of malls in Nairobi, is a monument of loneliness.
Even Shoprite, a South African retail chain, could not stand the solitary stay at the mall. So, it left in a huff.
The retail chain accused the management of The Waterfront Karen mall of duping it that the mall "would have a mix of tenants, including banks, telcos, branded clothes outlets and ATMs to accord with industry standards, taking into account similar establishments."
Moreover, massive traffic of well-heeled shoppers the South African retailer had been promised never came.
Besides failure to find the right anchor tenant and inadequate shops variety, The Waterfront Karen mall has been grappling with poor location, according to Johnson Ndenge, a development management consultant at Ollah ATP LLP.
Now, the fizzling of the mall frenzy is being catalysed by the Covid-19 pandemic. What was supposed to be shopping Meccas are turning into lonely ghost malls. The pandemic has exposed the frailties of businesses whose growth was inspired by the gospel of the 'growing-middle-class.'
Abraham Rugo, the local country manager for International Budget Partnership, says two of the businesses that malls rely on - the food industry (restaurants) and supermarkets were already going through a rough patch even before the pandemic.
This, said Rugo, was due to the high cost of food, owing to a spike in the price of fuel. But it also took a while for Nakumatt's successors to take off. Then Tuskys, which had been the second-largest retailer after Nakumatt, also began to implode, leaving malls in a precarious position.
True, even during the pandemic, Carrefour, Quickmart and Naivas opened more branches, a ray of hope for the retail market.
Nonetheless, at the height of the pandemic, says Ben Woodhams, the Managing Director of Knight Frank Kenya, a property consultancy, mall footfall declined significantly, with landlords forced to give rent concessions of up to 100 per cent for gyms, casinos and cinemas, which were closed down due to government directive. But, if 2020 was annus horriblis (bad year) for malls, the legacy issues were exacerbated by the pandemic. As Waterfront and Shoprite fought each other in the courts, Garden City was auctioning assets belonging to some eight businesses that had defaulted on their rents.
Way before the pandemic, business was just low at Garden City Mall, according to one of the affected tenants - who used to sell clothes at the mall. They did not want their name revealed.
And rent, which was paid in US dollars, and would get expensive whenever the Shilling weakened, was prohibitive, they said. At some point, tenants tried to push for rent to be lowered, but never succeeded.
Shoprite has since exited the country altogether. It has closed its branches in Westgate Mall, Garden City Mall and City Mall in Mombasa, citing the adverse effects of the pandemic.
Perhaps, reckons Woodhams, South African retailers are just jinxed in the Kenyan market. Even the Game Stores, which remains at The Water Front Karen, is struggling. Built expensively, and housing some renowned global brands such as LC Waikiki and Gucci, malls are supposed to be magnates for those who have no compunction burning some of their extra cash on the finer things of life.
Yet, for a lot of families, about seven of 10 people in Nairobi, according to official data, life is still just about bread and butter. These families do not want to dine, they need to eat. They do not want brands, they need products. "There is a realisation that a lot of business practices in Kenya is still subsistence or retail. A lot of us buy things from the nearby kiosk," said Rugo.
Of course there is something akin to a middle class that remains with some disposable income. But their spending habits do not follow that of the typical Western consumer class. They might sink their additional income into property like land instead of Cognac of Sh10,000 every week.
Mr Woodhams reckons that commercialism, driven largely by advertising, impacts how people spend their money. "And as people earn more, they don't just sink it all into land and tangible investments. They do go and blow some of it entertaining their children and keeping their families happy in shopping centres," said Woodhams.
He, however, admitted that there is an oversupply of malls in Nairobi, manifested through glaring vacancies. "We never really got over the Hub in Karen, Garden City and Two Rivers Mall all opening in the same year. That was too much for Nairobi to absorb."
The three temples of consumerism opened their doors in 2017. Oversupply occurs when there are fewer buyers who are willing and able to buy a good or service. A lot of Kenyans simply can't afford to shop or dine in a mall.
Remember the last time you went to the mall. You must have driven there for the convenience of the bulk shopping. If you didn't have a car, then you probably had to call for a taxi.
A big chunk of the shopping was most likely fresh produce. So, once you got home, you stored groceries and meat in a freezer. Alas, you are just one of every 10 families in urban areas that own a car, according to 2019 census report.
Only a fifth of households in urban areas where most of the malls are located have the privilege of owning a refrigerator to preserve groceries and meat. Most urban households thus buy just enough to consume for a single meal.
Such households are just fine with the shopkeeper and mama mboga next door. The global information and measurement company Nielsen, in a 2018 report, noted the most common shopping channel in Africa is a simple tabletop, which it described as "...a stand set up on the side of the road or in a local market to capture passing trade."
The small shops in the neighbourhood are the most favoured point of purchasing food for Kenyans. Official data also shows only 8 per cent of urban households bought foodstuff from supermarkets by end of 2016.
Slightly over a quarter bought their foodstuff from a kiosk, 23.6 per cent from the general store and another 22.4 per cent from the open markets such as Gikomba and Marikiti in Nairobi.
Nationally, only 4.7 per cent of households purchased foodstuff from supermarkets.
But shopkeepers are more than just retailers to a lot of poor Kenyans. They are also their bankers. When things are thick - when they have not landed a casual job or 'kibarua' or their salaries have delayed, it is the shopkeeper who bails them out, according to a financial inclusion survey by the Kenya Bureau of Standards (KNBS), Central Bank of Kenya (CBK) and Financial Sector Deepening Kenya.
The survey showed that close to a third of Kenyans got their credit from shopkeepers in 2019, a significant increase from 9.9 per cent three years before due to increased networks.
In a way, shopkeeper's credit is also Kenya's version of credit cards which have contributed to the growth of formal retail in countries such as South Africa and the US.
Another popular source of credit for most Kenyans is the mobile banking loan. But it was not until 2019 that Safaricom partnered with KCB and NCBA banks to launch Fuliza, a mobile overdraft facility.
Fuliza allows subscribers to continue shopping even when they run out of cash in their mobile wallets, an invention that some analysts think might help to expand formal retail.
But even where Kenyan consumers are not poor, they are still price-sensitive and will always be shopping for deals and promotions, according to Faith Wanderi, the managing director of Nielsen East Africa.
"Majority of stores, if not all, consider promotions and lower prices to drive sales and foot traffic to the outlet," said Ms Wanderi.
Nudged by tough economic times, tens of thousands of middle-class Kenyans have been moving away from supermarkets - the preferred anchor tenants for most malls, and going back to traditional traders, especially the general stores.
Compared to supermarkets, general stores have lower overhead costs, including rent, electricity, taxes and labour, enabling them to offer more competitive prices.
Woodhams says there will be a gradual recovery of big malls, but does not expect new ones to be built for a long time. "If someone is thinking of building a big shopping centre in Nairobi, they will be crazy."
Moreover, in the wider real estate sector, a price correction has to happen. Rent prices will have to go dramatically down.
A market survey done by Knight Frank indicated that mall landlords in some African countries were open to turnover-based rents, which means that a tenant's rent is proportionate to their sales.
Experts say the location of the mall is critical. Malls such as Two Rivers, Galleria, NextGen do not encourage consumerism according to Rugo. "They are not places you just walk in, they are not located right on your way," said Rugo.
But it might also be time to re-think this copy-paste monolith model of using supermarkets as anchor tenants. "You don't go to Yaya because there is a supermarket. Nakumatt got out of Village Market and nobody even realised, because it was not the anchor," says Ndenge.