Newly upgraded Isiolo airport ready for take off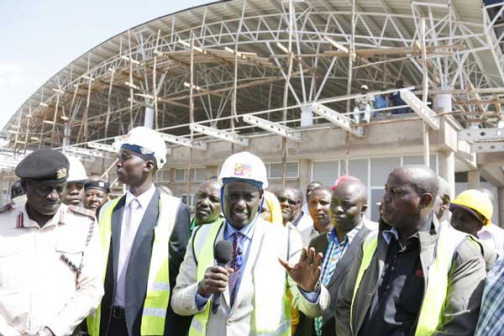 The newly upgraded Isiolo International Airport, the fifth largest airport in Kenya, is now ready for operations. The airport is located in Isiolo Town, a fast growing town in Kenya which serves as a gateway to regional trade with neighbouring Ethiopia and Southern Sudan.
The new international airport will be an important link to the new transport corridor, which the government is developing under the Lamu Port and Lamu-Southern Sudan-Ethiopia Transport (Lapsset) corridor project.
It sits on 800 acres and consists of a modern passenger terminal that handles more than 125,000 passengers annually, including parking facilities a with capacity to accommodate more than 200 cars.
Other facilities in the airport include patrol roads, a modern administration block, control and watch towers, a meteorological centre, fire stations and perimeter fencing to ensure security of passengers and aircraft.
In a recent interview, Mohammed Lippi, the airport manager, said that the upgrading of Isiolo Airport to international standards would not only open the eastern region of the country, but would also catalyse economic activity and improve the living standards of the people in the region.
Lippi said he was buoyed by recent applications by several airlines to operate at the new airport.
"We have received requests from Fly 540, Air Kenya and Fly Sax to operate at the new airport and we are confident that the numbers will go up," said Lippi.
He was especially upbeat about the growth potential of cargo business, pointing out that the region's major economic activity being pastoralism, residents would be able to transport dairy products with ease to both local and international markets.
Lippi said tourists arriving from European destinations to the Jomo Kenyatta International Airport can now connect directly to Isiolo instead of going by road.
He pointed out that the hospitality industry in Isiolo has the capacity to handle a large number of visitors, including hundreds of passengers who fly in.
Isiolo International Airport is a Vision 20130 flagship under the Lapsset project that seeks to enhance connectivity and regional trade with Kenya's northern neighbours.