Orange party opts for direct tickets in most Coast seats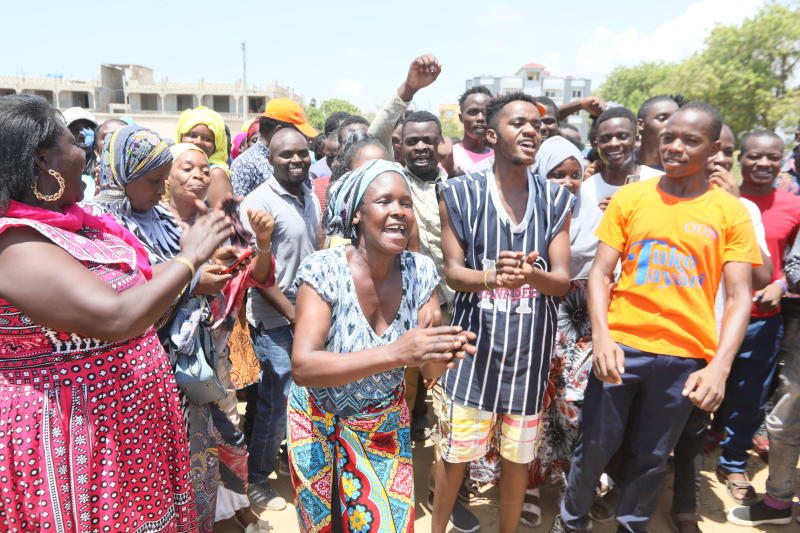 Low voter turnout and missing names marred ODM nominations in Kwale and Taita Taveta counties yesterday.
But the party gave direct tickets to Prof Hamadi Boga and Thomas Mwakia, who are vying for Kwale and Taita Taveta respectively.
In Msambweni, Ali Mwakulonda garnered 1,155 votes to clinch the party ticket for the parliamentary seat.
In the result announced by ODM Returning Officer Solomon Njeru, Sheikh Abdulrahman came second with 967 votes while Sharlet Onyango got 653 votes.
Mwakulonda will face the incumbent Feisal Bader, who will contest in UDA. Mr Bader won the seat in a 2020 by-election following the death of Suleiman Dori.
"Msambweni is Raila Odinga's stronghold. I will rectify the mistake that happened here in the last by-election. I will make sure he gets the highest number of votes compared to past elections," said Mwakulonda.
In the by-election, Mwakulonda ran on the PED ticket and garnered 107 votes. Bader got 15,251 votes against Omar Boga of ODM who got 10,444.
Parliamentary aspirants who have been given direct tickets are Hassan Mwanyoha (Matuga), Zuleikha Hassan (Kinango) and Murabu Chaka (Lunga Lunga).
In Taita Taveta, Mwatate Ward Rep Abednego Mwanjala lost in the primaries conducted electronically. Businessman Charles Mwakala won with 387 votes against Mwanjala's 314. Simon Mkala got 230 while Chari Kileta got 70 votes.
Mwanjala, a gospel music singer, declared he will defend his seat as an independent candidate.
In Mbololo Ward, a former secondary school teacher Lawrence Mzugha beat five others to win the nominations. He got 505 votes, while Emanuel Kitololo came second with 291 votes. Zablon Mwanyumba garnered 94 votes, Bonface Mrashui 21, John Sapaat one vote, and Omar Ahmed got zero.
The National Elections Board member Abdullahi Diriye and Taita Taveta Senator Jones Mwaruma, who chairs the ODM County Coordinating Committee, denied claims that the party had preferred candidates.
"We are happy with the spirit of the officials who have made the nominations successful. We are prepared to win all the seats in the county," said Diriye.
Added Mwaruma: "We did not impose any leader on the people as claimed by some people. If there is any question about the nominations, the party's NEB will be better placed to answer."
The nominations were conducted in only two of the 20 wards in the county. Aspirants in the 18 wards were given direct nominations, a move that angered some aspirants.
Meanwhile, the Wiper party has given all its candidates for various positions in the region direct nominations. Speaking at a meeting with aspirants at the Lutheran Church hall in Voi yesterday, Wundanyi MP Danson Mwashako, who is the party deputy secretary-general, said party leader Kalonzo Musyoka will present nomination letters in Nairobi today.