Rich Kenyans ignore the poor at their own peril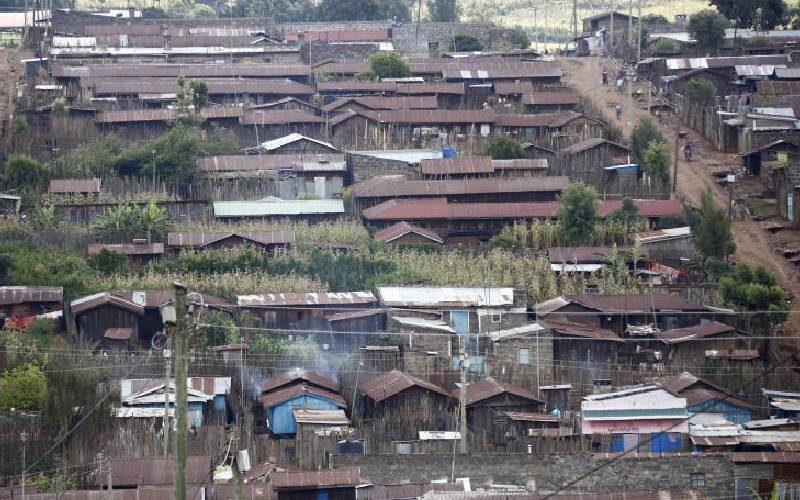 In a slum ironically baptised 'London' in Nakuru, KTN's 'Area Code' presenter came across a Kenyan lady who literally eats from the dumpsite. The woman explained how she scavenges in the garbage for cabbages thrown away by others, cleans them and cooks for her family.
"Others may throw them out, but they are good enough for us", she said without emotion. Apart from the acrimonious news programmes, I don't watch much television so I only had a glimpse of her and heard a fraction of her story.
My guess is just like me, albeit for different reasons, most politicians do not watch much TV apart from news, where they can watch themselves insulting each other, inciting Kenyans or helping to spread the coronavirus as they seek votes. How the dead will vote for them is the big question.
It is also on these news programmes that politicians can identify 'worthy' causes including needy students who desperately need school fees. They then strategically choose which ones to assist leaving thousands others helpless and then shout to the world about their magnanimity. They even ferry the poor souls to school in their helicopters and summon the world press to witness their generosity. But no politician came to the aid of the London woman. No politician wants to 'dig' in too deep on poverty.
A few days later a young man with a small rabbit (for sale) approached my window as I entered the Sarit Centre parking lot. He did not try to sell me the rabbit but simply told me, "At home, please remember us. We are also Kenyan".
The 'London' lady and the Sarit youth are just a few of many Kenyans sleeping on empty stomachs as the ruling class and the rich vomit on their feet. It's only in Kenya where the johnnie-come-lately display their pretentious possessions on television or social media for the deprived to 'drool over'. It's only in Kenya that the government admits that Sh2 billion are lost daily through corruption, as pastoralist families cry for relief food and their animals decimated by drought.
It's only in Kenya where Covid vaccinated politicians address huge gatherings of unvaccinated public. These Kenyans then flock poorly equipped health institutions and most die for lack of oxygen.
Yes, let us bring on that lifestyle audit for all public officers and those who do business with the government and when it's tabled, ask no questions but demand that the rich give a third of their wealth to the poor. Ama niaje?