Relief as State exempts KQ from paying new tax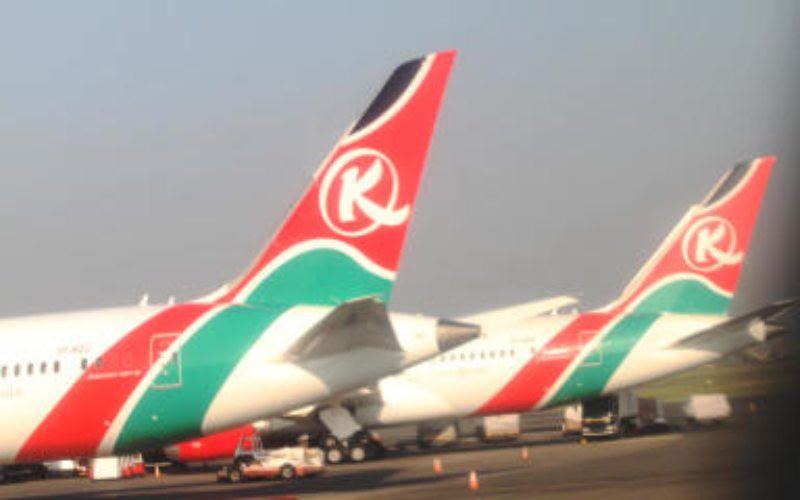 Kenya Airways has been handed some reprieve with the government exempting it from paying income tax.
In a gazette notice, National Treasury Cabinet Secretary Ukur Yatani said the company will be exempted from paying the recently introduced minimum tax, which compels loss-making firms to pay tax on revenues as opposed to the trade taxation on profit.
The tax, introduced as an amendment to the Income Tax Act by the Finance Act 2020, requires all firms to pay the tax "regardless of whether or not they make a profit".
"In the exercise of the power conferred by… the Income Tax Act, the CS for the National Treasury and Planning directs that the income derived from or accrued by a Kenya airline in which the government owns at least 40 per cent of its shares, and the subsidiaries of that airline, shall be exempt from the provision of section 12D of the Act," reads the gazette notice signed by CS Yatani.
The carrier is expected to get more of such exemptions when its ownership reverts to the State. The exemption will save KQ about Sh528 million, a paltry amount considering the carrier recently announced it would need Sh55 billion over the next year.
KQ's revenues stood at Sh52.81 billion last year, with Covid-19 being blamed on the 59 per cent decline from Sh128.32 billion in 2019.
Last year, it received a tax credit of Sh354 million on account of the emergency measures put in place by the State, including the requirement to pay lower corporate tax at 25 per cent.
The carrier reported a net loss of Sh36.2 billion, the worst ever in its history, attributed to the harsh times occasioned by Covid-19. Even before the pandemic, the carrier had been experiencing challenges and was implementing a turnaround strategy.
The pandemic, however, worsened the situation with the carrier having to ground nearly all of its operations between April and August last year, following the measures put in place to contain the virus that included the closure of the local airspace.
Over the four months, KQ only operated cargo flights as well as few passenger flights, mostly evacuating Kenyans stuck in other countries that had been on lockdown.