Murang'a farmers reap big from expanding avocado business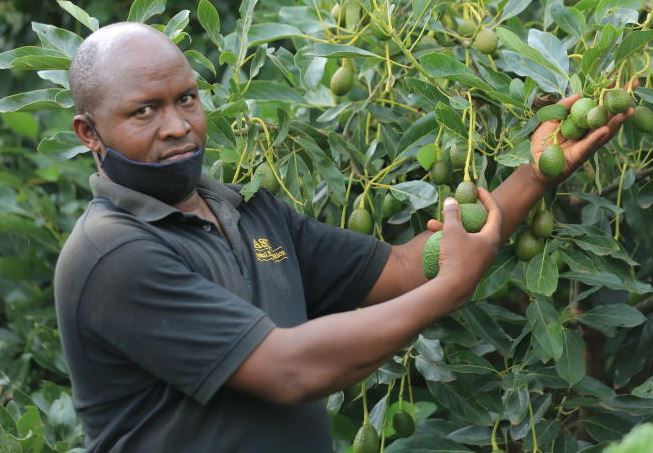 Farmers in Murang'a earned an estimated Sh8.8 billion from avocado farming last year, according to a new report.
The income is more than half of the proceeds earned by farmers in the sector countrywide.
Kenya's avocado farmers earned Sh14.7 billion from international markets, up from Sh5.4 billion in 2017.
Farmers in Murang'a County have doubled their avocado trees, eyeing the lucrative overseas markets.
The World Bank has promised to facilitate the construction of a Sh100 million avocado processing plant in the county.
According to the Agriculture Food Authority (AFA), Kenya produced 72 million tonnes of avocados, up from 68 million tonnes in the previous year which earned the country Sh10 billion.
This year, farmers have been warned against selling an avocado for less than Sh12 following increased demand as the harvesting season opened last Tuesday.
Patrick Kamande, the chair of Gatanga Avocado Farmers has attributed the high earnings to increased demand for the fruit in foreign markets due to production of high quality Hass variety.
Kamande said the maturity of the avocado trees planted in Murang'a between 2015 and 2017 through distribution by the county government has contributed greatly to increased production since last year.
"I have more than 120 avocado trees that were planted between 2016 and 2018, out of which 100 are mature. Last year, I sold avocados worth Sh220,000, up from Sh150,000 the previous year," Kamande said.
He said farmers are affiliated to the Murang'a County Avocado Cooperative Union, under which 227,062 growers benefited with free seedlings issued by the county government since 2015.
"Murang'a fruits have attracted buyers in international markets. We have come together and resisted the middlemen who used to offer us low prices," said Joseph Wanjohi, the chair of Avocado Marketing Agents Association.
He said farmers should be encouraged to harvest mature fruits not to compromise standards. Murang'a County Avocado Bill fronted by Governor Mwangi wa Iria met opposition from middlemen even as growers with 5,450 acres of land embraced it.
AFA partnered with the county governments to increase production after the Chinese market was opened in 2019.
The Bill sought to stop the exploitation of farmers by merchants through registration of players in the sector, among other proposals.
Iria said his administration had distributed more than 1,541,554 seedlings to 227,062 growers. He said he had contracted a Dutch company to spearhead certification process of avocado farmers.
In 2019, the governor was crowned an avocado ambassador in recognition of his efforts to support small scale growers.