Demand for SGR cargo service to Naivasha rises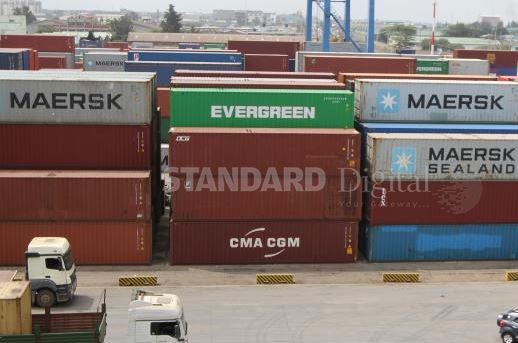 MOMBASA, KENYA: Demand for the Standard Gauge Railway (SGR) freight services from Naivasha and Nairobi to Mombasa has increased, according to figures from the operators.
Africa Star Railway Operation Company Limited (Afristar) and Kenya Railway Corporation (KRC) say the demand is fuelled by increased efficiency and reduced freight rate.
In July 168 trains, railed 1, 715 Twenty Equivalent Units TEUs from the two ICDs to the port of Mombasa, according to data from the KRC and Afristar.
"There has been an increase in the demand for down direction freight services from both the Nairobi and Naivasha ICD," said KRC and Afristar in a statement.
Data also reveal that the Naivasha ICD is positioning itself as an important dry port for cargo destined for Uganda, Rwanda, South Sudan, Ethiopia, and Burundi.
This is following the increase in the volume of transit cargo passing through the facility with both road and railway delivered a total of 3,381 TEUs to the Naivasha ICD within the first two months of its operation.
In June, KRC introduced a 90-day stimulus tariff reducing the freight charges to sh52, 320 for 20-foot containers and sh.74, 120 for 40-foot containers.
Ugandan importers are, however, complaining over the high cost of the last mile. It costs, $1600 to transport a 40ft container from Naivasha to Uganda.
"The costs of the last mile is still very high. The cost of transporting a container from Naivasha to Kampala should be Sh109, 000 ($1000) not the current sh.174, 400 ($1600)," said Mr. Gilbert Langat of the Shippers Council of Eastern Africa (SCEA).
The Naivasha-ICD has also de-congested the Port of Mombasa and the ICD in Nairobi, as well as fast clearance of cargo and improved container handling.
Trade analysts say the Naivasha facility reduces the transit distance for cargo headed to the neighboring countries by more than 570km a move that has made SGR attractive to importers.
In an earlier interview, Langat who is the Chief Executive Officer of SCEA said there were persistent delays in the loading of trains which has affected the movement cargo from the port.