Coffee farmers to get Sh94m for deliveries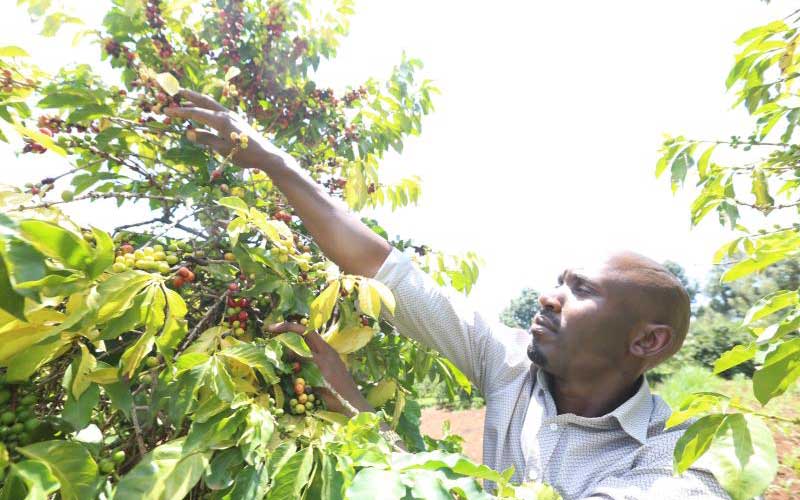 A section of coffee farmers who delivered their produce to New Kenya Planters Co-operative Union (KPCU) are set to receive Sh94 million as part of third and final payment for the season.
According to New KPCU Chairman Henry Kinyua, the amount released yesterday brings the total amount paid to farmers and private coffee estates to over Sh120 million for the first, second and third seasons.
Mr Kinyua noted New KPCU received 9.341 bags of parchment coffee, an equivalent of 434,285 kilogrammes.
The bulk of farmers to be paid are from Murang'a, Kiambu and Nyeri among other private coffee estates.
This is the first time the new entity has done marketing of coffee since being restructured and after being bailed from receivership by the national government.
The firm was placed under receivership in 2009 over a Sh700 million debt and its operations taken over by consultancy firm, Deloitte, on behalf of the debenture holder, the Kenya Commercial Bank.
"We started our operations between January 17 and May 27, 2020, and managed to receive 434 tonnes of clean coffee, fetching over 120 million," Kinyua said.
After every sale, the chairman noted farmers have been paid for their coffee, adding that so far New KPCU has partnered with the Kenya National Trading Corporation to supply fertiliser to farmers at Sh2,000 per 50kg bag.
"Many have benefited out of this initiative and we continue to receive request for the same from societies and private estates," Kinyua said.
Some of the societies that had received fertiliser include Thangaini and Muthithi, which have received 108 and 165 bags respectively.
Kimagambo Estate and Ikinu farmers in Kiambu have received 102 bags and 146 respectively while Kiawamururu in Nyeri has received 300 bags.
Kinyua said the union was also processing application for cash advance to be given to farmers from the Sh3 billion coffee cherry revolving fund kitty given by the State.
The Government is lending cash to farmers and has allocated 3 billion in a bid to revive the sector that was once a leading foreign exchange earner.