Treasury banks on Sh200b private cash to fund projects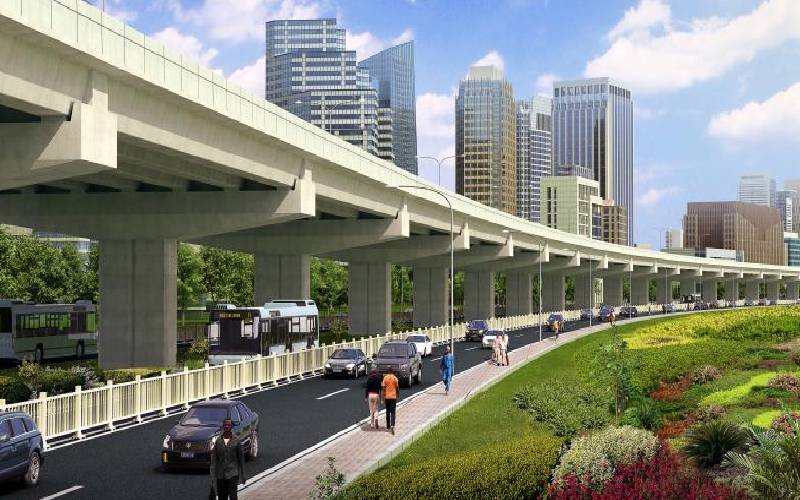 Kenya has over the years talked big on public-private partnerships (PPPs).
Through these deals, the government has been hoping it can continue developing mega infrastructure projects without the burden of increasing public debt.
However, it has not registered significant success under the initiative, with all the projects identified for development under the framework still at initial stages.
This year, the Treasury is at it again and plans to get Sh200 billion in infrastructure investments through PPPs.
Treasury Cabinet Secretary Ukur Yatani said on Thursday last week that the government is planning on mobilising the funds from the private sector through PPPs for various infrastructure projects.
He added that the Treasury had identified laws that are an impediment in attracting investors to Kenya who would bring money in through PPPs.
The CS cited bureaucracies embedded in the government process, and said as a starting point, the Treasury plans to review the PPP Act to get rid of the lengthy approvals that investors have to get before a project gets the green light.
"As an alternative source of finance to fund public projects, the government shall revitalise the public-private partnership framework," Yatani said in his Budget speech in Parliament.
"Indeed, public-private partnerships have the potential to accelerate economic growth and development by crowding in private sector participation in the financing of capital-intensive infrastructural projects."
Restructuring
Reforms in this area, he said, will include restructuring and strengthening institutions responsible for implementing such projects.
"The government will also streamline and standardise the appropriate credit enhancement tool, including the Government Letter of Support, Partial Risk Guarantees and Indemnity Guarantees, as well as viability gap funding where necessary, to enhance bankability of projects," said Yatani.
"The government, through this arrangement, targets to mobilise approximately Sh200 billion in the 2020-21 financial year by concluding the financing of several projects that are currently at advanced stage of negotiations."
It, however, remains to be seen if the government will succeed in attracting investors to put up roads, power plants and other projects using its own money and recover it later by charging Kenyans for the use of these facilities.
Analysts at PricewaterhouseCoopers (PwC) noted that PPPs could be key in enabling the government to finance major projects without having to borrow heavily.
"Financing of development expenditure could be achieved through the use of PPPs, which would lower government's cash commitment towards these projects," said the consultancy firm in a review of the Budget.