Fairmont Hotels reverses sacking of its employees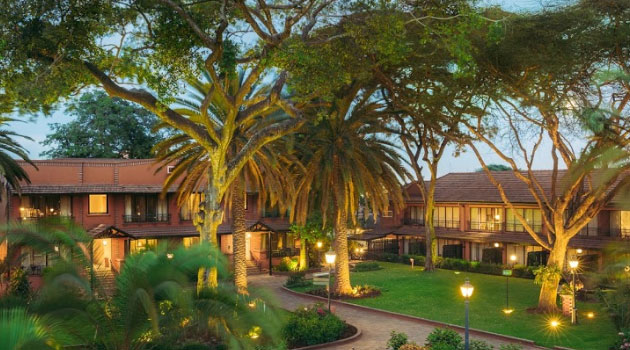 Fairmont Hotels and Resorts has bowed to pressure from the government and staff union by withdrawing a memo which fired all its employees.
In a new directive issued by the Fairmont management, the hotelier said it had withdrawn the retrenchment memo circulated to staff on May 27, following a consultative meeting held with the Workers Committee Management and the Kenya Union of Domestic, Hotels, Educational Institutions, Hospital and Allied Workers (KUDHEIHA) on Wednesday.
"We would like to reiterate that the owners, Fairmont Hotels and Resorts and subsequently Accor Hotels are very committed towards the health, safety and wellbeing of the employees," read the new memo.
"To this end, the Management has withdrawn the said memo as we continue with consultative meetings with all stakeholders until an agreement is reached."
The workers union termed the sacking exercise as forced and contrary to provisions of an existing Collective Bargain Agreement (CBA).
In yesterday's meeting, the union fronted a discussion on the payment of 50 percent of salary payments for the month of May.
"We are shocked that the procedures and provisions used by management do not meet bare minimums as provided by parties to the CBA," read part of the letter by KUDHEIHA.
In a memo dated May 27, Fairmont the Norfolk and Fairmont Mara Safari Club ceased their operations as a spiral effect of the Covid-19 pandemic and the recent flooding of Fairmont Mara Safari Club.
"Due to the uncertainty of when and how the impact of the global pandemic will result in the business picking up soon, we are left with no option but to close down the business indefinitely," said Mehdi Morad, Country General Manager Fairmont Hotels and Resorts.
In retaliation, the Solicitor General Kennedy Ogeto in a letter to the management demanded justification of the move by the hotel, saying the issue was a matter of public importance.
"This matter is of public importance and great concern to the Government and in view of the Attorney General's mandate to promote, protect and uphold the rule of law and defend the public interest, this Office should be very grateful if you would provide it with clarification regarding the said media reports and complaints from employees, including on the veracity thereof and the justification for the taking of such action, if this is the case," read a letter undersigned by the Solicitor General Kennedy Ogeto on May 29.