Sony Sugar Company bank accounts frozen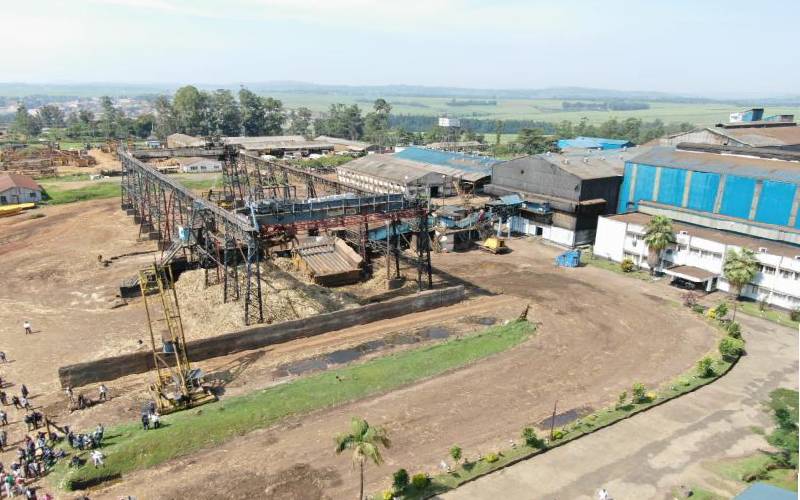 Cash-strapped Sony Sugar Company woes deepened yesterday after its accounts were frozen by the Commissioner for Cooperatives over a Sh92 million Sacco debt.
The company failed to remit monthly collections deducted from members of Sony Sugar Sacco.
Yesterday, The Standard established that the company's Cooperative Bank Accounts had been frozen for noncompliance.
The acting Commissioner for Cooperatives Geoffrey Jang'ombe blocked the company from accessing the accounts until it offers an explanation.
The new development adds to the growing financial woes facing the miller over the last three years. It owes farmers Sh552 million.
The firm's management confirmed that the accounts had been frozen, but said it was working to have them opened.
"The top management is following up the matter with the commissioner to to unblock the accounts," said Mwita Nyangi, who chairs the Finance committee in the company's board.
However, senior officers in the company painted a gloomy picture of its financial status, saying in the last seven months it had not been able to make enough money to honour Sacco payments.
"Even the employees from who the money is supposed to be deducted have gone for seven months without pay," a senior accountant who declined to be named told The Standard.
The company's wage bill stands at Sh72 million per month.
Yesterday, its members of the board were in Nairobi for a meeting with Commissioner of Cooperatives over the matter. The board wants the accounts opened to enable the firm to offset part of the dues owed to farmers.
Earlier, Acting CEO James Olouch had told The Standard the company was expecting Sh83 million from the National Treasury.
The money is part of the Sh2.6 billion sugarcane debts owed to farmers countrywide, which the Government promised to pay up last year.
From this, the Government has so far paid Sh1.9 billion. The remaining Sh700 million was factored in this year's budget.
Sony Sugar got Sh400 million in the first disbursement. The money was paid directly to cane farmers.
Yesterday, Sony Sugar Company workers' union chairman John Ogutu said employees' morale had hit an all-time low after going without salaries for months.
When they want
"They report to work when they want and leave anytime they want to," said Mr Ogutu.
Reports indicate that Treasury has declined to grant the cash-strapped company some Sh430 million it had sought to carry out an annual maintenance. The firm has not carried out maintenance of its factory for the last five years, resulting in frequent breakdowns.
According to its board's chair Owino Likowa, the miller has also approached the county administration to bail it out.
But reports indicate that Governor Okoth Obado has been advised against loaning it any money, with Treasury insisting that the county is not a loaning institution.
Speaking to cane farmers in Awendo yesterday, area MP Walter Owino appealed for patience in the wake of Sony Sugar's financial troubles.