Street vendors to be allocated vending zones across all 47 counties in draft law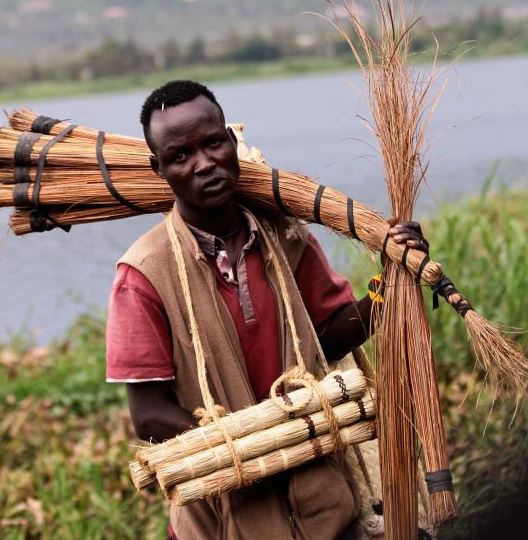 Hawkers could soon be assigned designated vending zones in all the 47 counties should a proposed law be adopted by the Senate.
The Street Vendors (Protection of Livelihood) Bill, 2019 is aimed at protecting the livelihoods of the itinerant traders at a time most county governments are intent on driving them out of town.
According to the proposed law, each county government shall come up with a street vending zone plan and submit it to the county assembly for approval.
The plan will contain data of all existing street vendors and potential areas where they can operate from within the county.
If approved, the county governments shall provide for the construction and maintenance of vending centres to enable traders to carry out their businesses in a fair, transparent and safe manner.
The counties will consequently be demarcated into restriction-free vending zones, restricted vending zones and no-vending zones, which shall be managed by the county executive committee (CEC) member in charge of trade.
Prior to the designation of the temporary markets, the county government shall be responsible for installing essential facilities such as solid waste disposal mechanisms, water, security, lighting and parking facilities where necessary.
Vending zone
"A county executive committee member may designate a specific street, building or zone to be a vending zone for a specified period not exceeding five days," reads the Bill, which has been moved by Kirinyaga Senator Charles Kibiru.
Trade CECs will be responsible for the registration of validly licensed vendors within their respective counties.
The license will have details such as the name of the applicant, type of license, vending location, contact details of the applicant, type of goods or services to be sold, time and date of vending activities, type and registration number of vehicle, and other details as prescribed by the county government.
Counties will have the power to renew any vending license. They may also decline to renew, or suspend a license for not more than 12 months if a vendor is in breach of any provisions of the proposed legislation.
"A stationary street vendor shall not sublet, transfer, assign or otherwise alienate any vending space, stall or property allocated to them under this Act," states the Bill.
It is also proposed that the Cabinet Secretary responsible for trade shall set up a street vendors unit or department that will be charged with prescribing business fees and other registration charges.
The unit to be headed by the director of the trade docket, will also maintain a national registry of street vendors and advise the Cabinet secretary on matters relating to street vending.
The department will also prescribe the minimum standards to carry out street vending in consultation with county governments and relevant stakeholders.
"The unit will liaise with relevant bodies responsible for planning and infrastructure for the proper planning and design of street vending zones within major infrastructure areas in the country. It will also collect and utilise data relating to street vending for planning and efficient management of the vendors," the Bill states.