KRA suspects in court for aiding tax evasion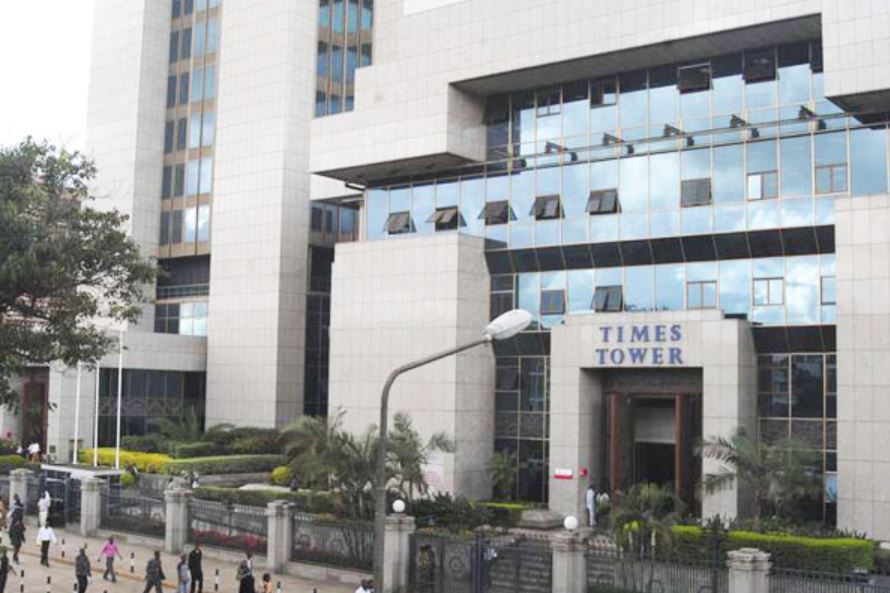 The prosecution is seeking to have 38 Kenya Revenue Authority (KRA) officials detained for 21 days at Central and Kamukunji Police stations to enable them to conclude investigations.
According to an affidavit filed by Arthur Onyango, the suspects were arrested on May 10, 2019 at KRA Domestic Taxes Department (DTD) and Customs and Border Control Department (C &BCD).
Onyango said that at the time of their arrest, their laptops, phones and other electronic gadgets were seized and are yet to be subjected for forensic examination and reports obtained.
"DCI opened inquiry number 102 of 2019 in relation to the commission of criminal offences being committed by KRA staff and a number of taxpayers," said Onyango in his affidavit.
Appearing before Milimani Senior Resident Magistrate Edna Mayova, Prosecutor Duncan Ondimu said that together with another team of investigators they have so far obtained court orders to obtain the suspects' subscriber details, line history, IMEI history, text messages and Call Data Records (CDR) for the period of July 1, 2017 and May 9, 2019.
"Among the offenses that DCI is investigating include tax evasion, money laundering, abuse of office, neglect of duty among others," he said.
Onyango told the court that the investigations are complex and require detailed analysis in respect to over 178 mobile phone numbers and Mpesa statements.
The court was informed that brief information so far gathered and credible intelligence so far received show that the suspects were actively involved and colluded with certain taxpayers in a criminal enterprise to evade payment of taxes or to reduce tax liability.
Onyango told the court that 48 other KRA officials are at large and are being actively pursued by security services.
He added that the acts of the suspects pose a great risk to the mainstay of the economy hence endangering the security of the Country and their actions must be fully investigated.
"Based on the investigations and the leads being followed make the respondents flight risk and should thus remain in custody pending detailed investigations that are being carried out," he added.
He told magistrate Mayova that the suspects being employees of KRA on contract and permanent basis may interfere with investigations and the systems either directly or offshore and thus they should remain in custody.
The move is the latest effort by KRA and the Office of the Director of Public Prosecutions in the fight against corruption.
Lawyer John Swaka, representing twenty of the accused said that the suspects have been in custody since Friday and there is no reason to hold them further.
"The cells are very pathetic and in very bad conditions where many of the suspects are parents lactating and pregnant mothers," said Swaka while opposing an application by the prosecution to detain them for 30 days.
The lawyer argued that suspect Grace Muindi was suffering from hypertensive illness and she needed to undergo a medical procedure at The Nairobi Hospital when she was arrested.
Swaka continued that Grace left her children unattended and she could not pick them from school at the time of the arrest.
"The plight of the children is unknown because they do not have anyone to take care of them," said
Swaka added that the suspect's electronic gadgets have been confiscated and there is no way can interfere with witnesses or investigation because they have no way of accessing the office.
"The police went to search their houses, where they stole their jewellery, money and other valuables and this is a witchhunt," said Swaka.
Defence lawyer Professor Tom Ojienda said that the suspects are being detained in very inhuman conditions yet the prosecution still wants more day.
"Seeking for more days is a direct insult to the bill or rights because the suspects do not know why they were arrested, what they are being charged with and why they being investigated," said Ojienda.
He added that they have not been served with any documents or statement of investigations yet from media reports, this is the fourth month of the investigations.
"Twenty to thirty suspects are being held up in ten by 10 cells and no showers or good food," said Ojienda.
He said that when the 75 were arrested, public communication was given pointing to investigations of facilitating service through bribery and corruption, trailing money and communications by security agencies for the past four months and yet at the end of it not even a holding charge was presented.