Standoff: Raging land row threatens to derail privatisation of Muhoroni Sugar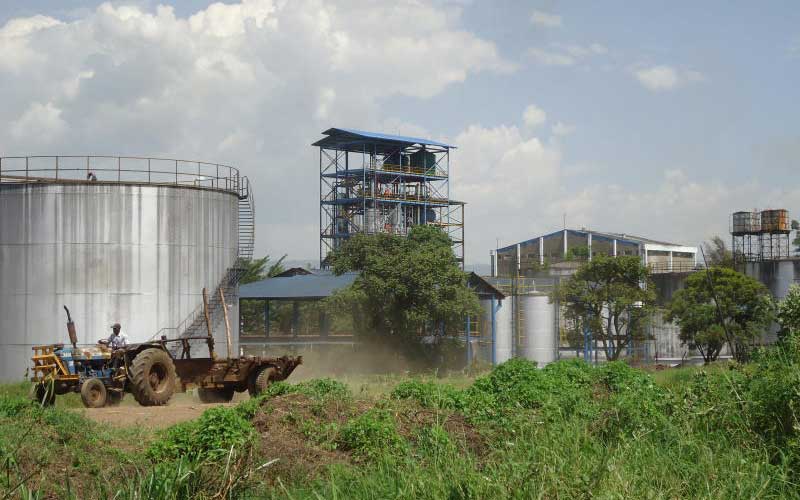 The planned privatisation of Muhuroni Sugar factory is headed for trouble after Kericho farmers laid claim to at least 900 acres of land at the centre of a dispute between two constituencies.
The contested land is on the border of Soin-Sigowet Constituency in Kericho County and Muhuroni Constituency in Kisumu County.
The farmers, in a resolution, read on their behalf by Soin-Sigowet MP Kipsengeret Koros, vowed to block the privatisation of the sugar miller until the National Land Commission (NLC) demarcates the land.
"We don't oppose the privatisation of sugar factories. What we are saying is that the privatisation must not include the land belonging to Kericho residents," said the MP.
Koros warned that if the matter is not addressed, it could lead to ethnic flare-ups between communities living on either side of the border.
"There is a scheme by some leaders to include land in Kericho in the privatisation of Muhuroni sugar factory. We reject it," he said.
Kericho Governor Paul Chepkwony claimed that part of the miller's land was annexed from Kericho decades ago, with land records allegedly indicating it did not belong to anyone.
"The nucleus farm in Soin Ward is the community's ancestral land. Before the privatisation of the Muhuroni Company the land must be reverted to its original owners," he said.
The governor threatened to seek legal redress if the matter was not resolved amicably.
"I declare that no privatisation business will be conducted in the farm until the land ownership row is settled. Kericho leaders must be involved in all the matters concerning the portion of land," he said.
Senator Aaron Cheruiyot and Soin Ward representative Josephat Ruto said the community must be compensated in line with the current market rates.
"Kericho residents must be adequately compensated for the sale of their land," he said.
Cartels get State amnesty
The move is an incentive for businesses to mend their ways while exposing cartels that have infiltrated several sectors of the economy.