EAPC sinks further into the red as losses widen to Sh1.2b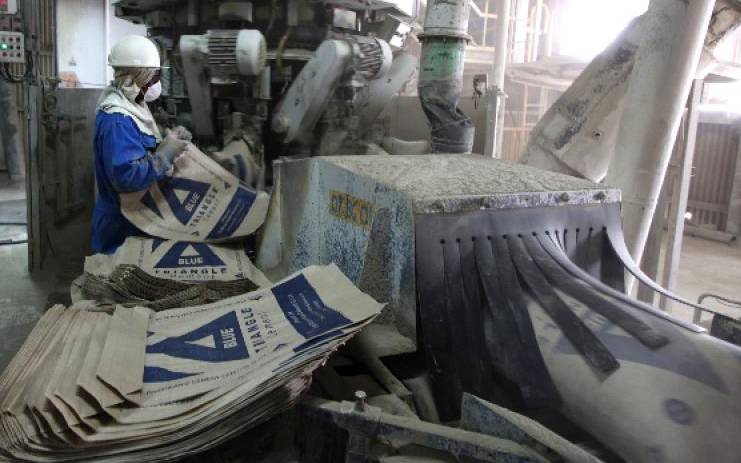 The fortunes of Kenya's pioneer cement maker, East African Portland Cement, are dwindling by the day after the listed firm posted a Sh1.26 billion loss for the half year to December last year.
The company can barely meet orders for its Blue Triangle cement and its cash position is negative.
According to the firm's financials released yesterday, its insolvency also increased by Sh1.3 billion in just six months. In a similar period last year, the company posted a Sh969 million loss, but had managed to bring in revenues amounting to Sh3 billion.
This financial year, the company only sold cement worth Sh1.3 billion in the six months, a 55 per cent decline.
"A difficult business environment, on the backdrop of increased input prices, a sluggish market as well as production challenges arising from a tight EAPC working capital position, affected the ability of the company to effectively provide the product sufficiently to all customers," said Sheila Kahuki, the company secretary.
The current liabilities exceeded current assets by Sh7.3 billion, worsening from an insolvent position of Sh6 billion in June last year.
EAPC said it expected to lower costs on laying off extra workforce under the ongoing staff rationalisation programme and outsourcing non-core administrative services.
The firm, however, managed to restructure some of its loans, which reduced finance costs by 53 per cent from Sh313 million in 2017 to Sh204 million to December last year.
The firm is grappling with a Sh10.8 billion debt, with its biggest creditor being KCB Group, which it owes Sh4.5 billion.
EAPC needs about Sh15 billion to help it pay off its debts, revamp its plant and settle a Sh1.4 billion court award over a labour dispute.
The company's saving grace is the expected approval by the State to sell part of its land, which could earn it between Sh10 billion and Sh15 billion, according to its estimated valuations.
However, time is not on the firm's side, with its balance sheet falling apart as the Government drags its feet in approving the sale of the land.
Capital Markets Authority braised issues with the listed cement maker even fining EAPC Sh50,000 for failure to issue a profit warning.
The regulator said it was closely following the company's turnaround plan. The firm told the Senate Committee on Trade and Industrialisation late last year that Sh15 billion was the bare minimum required to get it back on its feet, including settling a Sh1.4 billion labour suit as additional liabilities accrued.
Auditor General Edward Ouko said the country's premier cement maker could not pay its debts. "The Group's current liabilities exceeded its current assets by Sh6 billion from Sh4.2 billion in 2017," said Mr Ouko.