Sugar millers reaped billions from crackdown on bad imports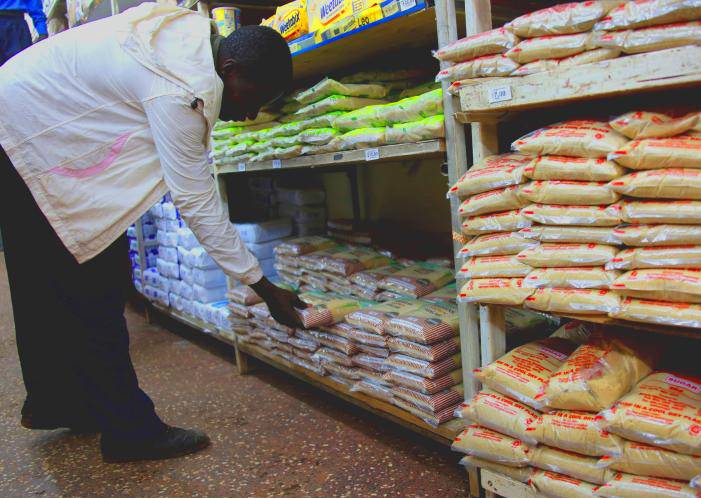 Sugar millers made a killing from artificial pricing last year, bagging more than Sh42.8 billion following a Government crackdown on imports believed to have been contaminated.
The crackdown caused prices to spike to levels not seen within the year.
According to investigations by the Competition Authority of Kenya (CAK), the importation regime and sharing of information among millers helped them set high prices.
"The investigations established that high sugar prices could have been catalysed by the inefficiencies of the sugar millers, the current importation regime and sharing of strategic information through their association," CAK Director General Kariuki Wang'ombe said in an annual report.
Sharing of information among competitors is regarded as anti-competitive because it allows setting of prices or controlling production, betraying the law of supply and demand.
Millers sold up to 482,338 tonnes at an average of Sh88.92 per kilogramme, earning them a windfall.
According to a report by Agriculture and Food Authority (AFA) the factory price of sugar without any additional cost hit Sh6,024 per 50-kilogramme bag in August last year, up from Sh3,626 at the beginning of the year.
Wholesale prices opened the year at Sh3,877 but climbed 85 per cent to Sh6,723 during the same period, as a shortage crept into the market following the crackdown.
Retail prices were at Sh107 per kilogramme in January before climbing down to Sh101 in May, but then shot up to Sh152 in August.
"The steady increase in ex-factory prices in the period between May and August last year was due to high demand for local sugar arising from scarcity of imported sugar caused by Government crackdown of contaminated sugar in the market," the December 2018 report reads.
Millers who processed the imported sugar made a killing from the higher prices given that the sugar came into the country without attracting taxes.
According to AFA, billionaire Jaswant Rai's two factories processed bulk sugar imports, and given one of his companies was the biggest sugar producer, the industrialist made a kill.
West Kenya and Transmara Sugar Company recorded the highest sugar production last year.
"Production was boosted by operalisation of Olepito Sugar Company and inclusion of processed bulk sugar imports at West Kenya and Sukari factories," the report said.
Rai, through his three millers - West Kenya, Sukari Industries and Olepito Sugar Company - controls more than a third of the sugar produced locally.
Sugar production for the other millers was up 31 per cent at 491,078 tonnes as compared to 376,111 tonnes in 2017, when production was affected by drought.
A total 482,338 tonnes was sold last year compared to 371,311 tonnes in 2017, boosted by demand for local sugar.
Kwale International Sugar Company, whose 5,000 tonnes of sugar in warehouses in Ramisi was impounded by the authorities, closed the year with the largest consignment of unsold stocks.