Sudanese tea firm goes for piece of Ketepa cake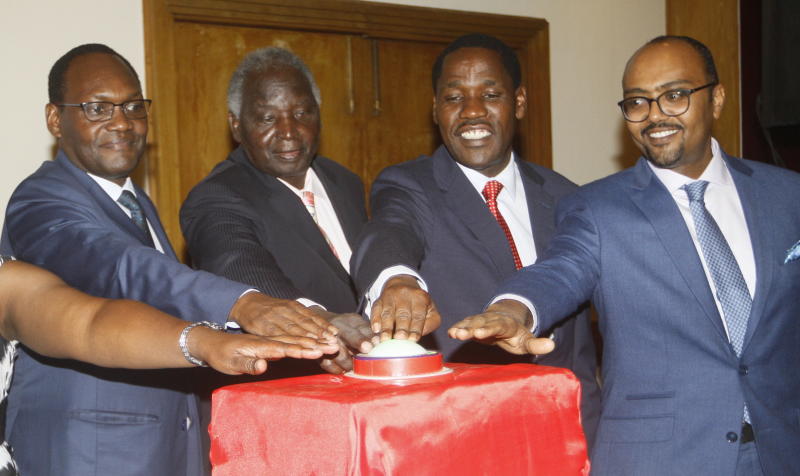 Tea is big business in Kenya and stretches across the country's urban and rural areas, where consumers in their millions have no taste for tea bags or infused specialty.
Kenyans sipped 21 million kilogrammes of tea in 2016, in loose tea and teabags, making it a lucrative commodity in the local market.
It is this expansive domain that Kenya Tea Packers Limited (Ketepa) has reigned over for decades, controlling over 86 per cent of the business with its signature brand Fahari ya Kenya - the Pride of Kenya.
But the near monopolistic might perhaps led to the laxity of the market leader, which ceased to advertise and seemingly lost interest in cultivating its supply chain.
The company has been jolted back to life with the entry of Sudanese tea brand Faraja that is poised to take on the local behemoth.
Owned by a global conglomerate, Cofftea Agencies, the company is the third-largest buyer of Kenyan raw tea which it blends and packages in Mombasa and Sudan.
It now wants to produce 600 tonnes of tea each month at its Mombasa plant to compete in the mass market segment.
"Ours is a tea product with many great features including colour, aroma and taste. It took a considerable amount of time before the company's research and marketing teams came up with a product that most Kenyans were going to patronise," said Cofftea Agencies Managing Director Siddig Idris.
Besides Ketepa, other leading brands in the tea market include Baraka and Eden tea as well as Melvins Tea.
However, the market is fragmented with each player comfortable with serving their niche market.
Ketepa is a subsidiary of Kenya Tea Development Agency, the umbrella body for smallholder producers, which virtually controls the majority of tea production.
It has an edge on buying the tea which its parent company has not been able to export at the Mombasa tea auction at fairly competitive prices.
Ketepa then adds value to the tea by blending and packaging then sells in Kenya and the region.
The firm also sells flavoured and specialty teas in which it controls up to 44 per cent of the market. It has also diversified to packaging and selling Maisha water.
Kenyan tea is some of the best in the world because of its distinctive taste and quality.
Cofftea says it will rally its experience in global supply chain to ensure a steady flow of Faraja tea while driving to the grassroots for retail outlets.
The firm sells 17 brands.
Although its core activities revolve around tea and coffee trading, Cofftea has expanded its business scope to include other commodities such as sugar and oil.
It intends to roll out specialty products, including hibiscus tea, to target other segments once it establishes itself in the market.
Ketepa, on the other hand, may have been awakened from its slumber with reports that the company has taken the fight to Sudan where it is actively marketing its brands.
The firm last week also sought to hire a marketing team to counter what is shaping up to be a battle for your morning cup of brewed tea.
"To support and consolidate its market share leadership position, talent development and enhancement of shareholder value, the company is seeking to recruit an individual to fill the position of head of marketing," Ketepa said in an advertisement.
The company has also ventured into the restaurant business, opening its first tea house to ride on the coffee culture that has swept through Nairobi.