Attorney General tells court Leisure Lodge Beach Hotel violate State rules on the 20 acres of land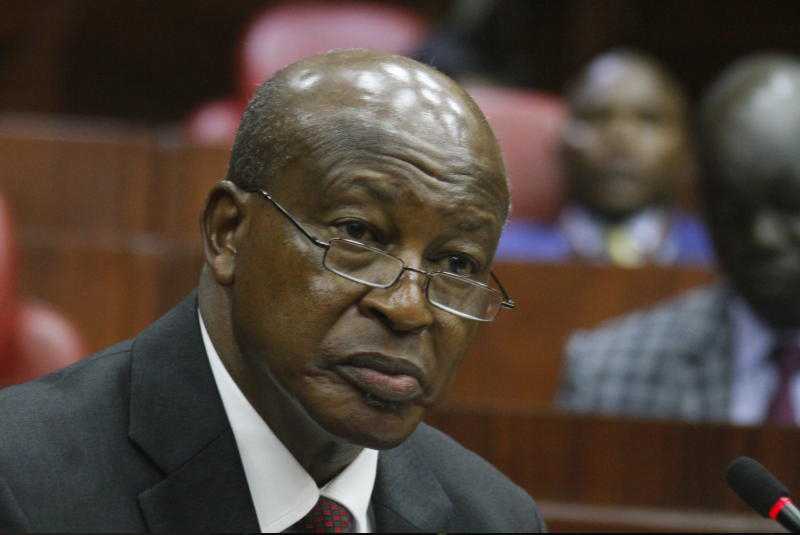 The Attorney General is seeking orders to compel a hotel in Diani to surrender land meant to resettle squatters.
State Counsel Wachira Mwangi told the Mombasa High Court that Leisure Lodge Beach Hotel had failed to comply with the conditions set by the State on the surrender of 20 acres of land.
Mr Wachira told justices Eric Ogola, Mugure Thande and Dorah Chepkwony that Leisure Lodge did not acquire any title deed or property because it did not buy anything.
"In the circumstances, the title held by Leisure Lodge for the land parcel 860 by law is against public interest and policy and is null and void," he said.
The AG is challenging the hotel's earlier petition seeking to nullify titles issued to alleged squatters by the Government and a declaration that the hotel is the rightful owner of 10 plots that form part of the dispute.
The State wants the court to declare that the title of the land is not properly owned by the hotel and, therefore, it cannot get constitutional protection.
Permanent injunction
Wachira further wants the court to declare that any dealings by the hotel in the past were unlawful and unconstitutional, and issue a permanent injunction restraining the hotel from selling or transferring the land.
A letter from the Lands ministry to the hotel indicated that in 1989 the hotel proposed to develop a golf club house, a golf course and apartments.
But the district development committee had also proposed building a showground on 20 acres opposite the main hotel.
Before the showground project took off, the hotel complained that its close proximity would adversely affect business.
"You then requested the committee to exchange the showground land for an alternative site within Darad Farm," read the letter.
Ministry officials said the hotel told the Kwale district commissioner that it had bought 93 acres to resettle squatters evicted from the 20-acre land.
But before the Kwale land could be subdivided and the squatters resettled, the hotel moved into the 20-acre land and left the squatters in the cold.
"This situation has persisted to date. To end this matter amicably, my proposal is that you surrender the land to facilitate the exercise," the letter said.