Uhuru takes charge of coffee sector reforms committee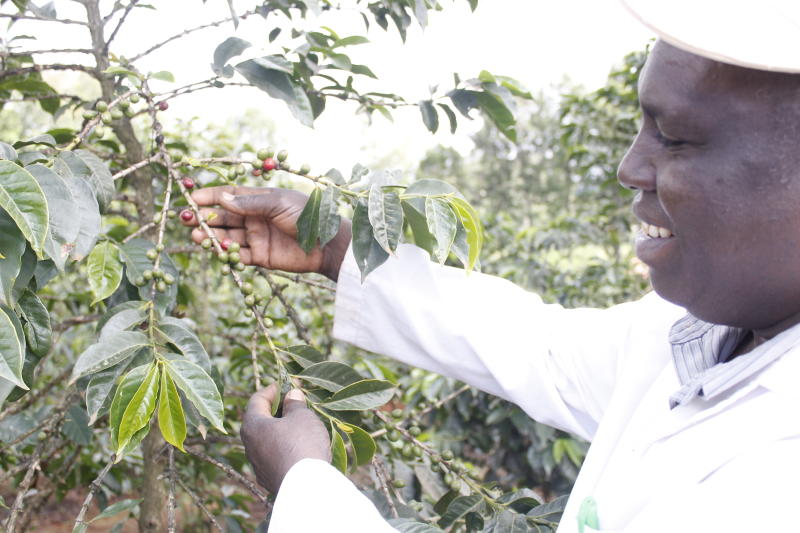 President Uhuru Kenyatta has taken charge of the coffee sector after putting a key team under his office.
The Coffee Sector Implementation Committee is expected to move its operations from the National Housing Insurance Fund building to the President's office, with a directive that it submits to him quarterly reports.
The committee's term has also been extended by one year.
"The committee shall be domiciled in the Executive Office of the President," said Head of Public Service Joseph Kinyua in a gazette notice Friday.
He said the committee expected to coordinate and provide strategic leadership in implementation of the coffee sub-sector reforms will also submit monthly reports to the Cabinet Secretary for Industry, Trade and Cooperatives.
Extension of the committee's term comes at a time when a section of politicians are seeking a ban on exports of unprocessed coffee to boost farmers' earnings in the country.
President Uhuru has mandated the committee appointed in October 2016 and chaired by Joseph Kieyah to oversee reforms aimed at turning around the ailing sector by implementing recommendations by a coffee taskforce.
The taskforce recommended the establishment of a central depository unit to act as a building bloc towards transformation of the Nairobi Coffee Exchange (NCE) and proposed an increase on direct coffee sales from 10 per cent to 30 per cent.
It also proposed the promotion of specialty coffee and turning the exchange into a public limited company.
The terms of reference for the committee include developing a roadmap and action plan for the revival of the coffee sub-sector focusing on production, value addition and marketing.
When the committee's term was extended for one year in October 2017, Prof Kieyah and his team were to also review the regulatory framework and propose changes to align it to current and future needs.
They were given powers to co-opt members whose skills and experience is necessary for the performance of the committee's functions.
In some of the reforms already in the implementation process, coffee centres have been set up in some counties where farmers grow the cash crop to enable them be part of the marketing of the produce.
NCE has installed monitors in Meru, Kericho and Nyeri counties on a trial basis that are to receive live streams from the NCE hall in Wakulima House, Nairobi.
To make the trading system a modern exchange platform, the country requires Sh203 million.