Oil marketer KenolKobil to list 79m employee shares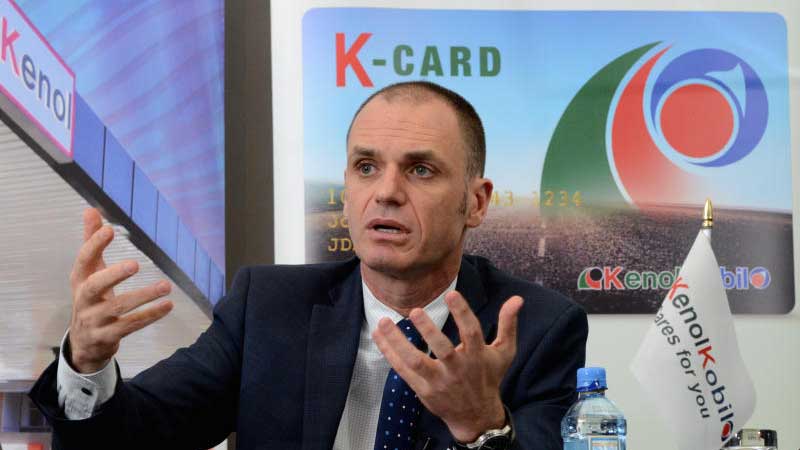 Market analysts expect KenolKobil shareholders to lose five per cent of their stake as the oil marketer lists Sh3.9 million worth of shares for employees.
The firm announced it had received consent from the market regulator to list 79 million shares at Sh0.05 each under the Employee Share Option Plan (Esop).
"The listing of KenolKobil's 79 million shares on the Nairobi Securities Exchange (NSE) under the KenolKobil Esop is expected to have a dilution effect of about five per cent on the counter, which currently trades at Sh13.75," ApexAfrica Capital said in a note to investors.
A market analyst at Ghengis Capital, Grace Wangeci, said that a slight dilution is expected since the shares will be locked.
Benefits
Esop shares offered to workers as bonuses and benefits are usually held by the company, which can then buy them back from the workers upon exit, offering a windfall at the end of engagement.
Market analysts are also closely monitoring any changes to terms of the current Esop, KenolKobil having had a rough resolution with its former boss Jacob Segman over a similar deal that weighed down 2017 profits.
"Net profit after tax of Sh2.46 billion was impacted by settlement of legacy matters and disputes that included KPRL receivables impairment, former CEO Esop settlement and other long outstanding legal cases. Without these extraordinary expenses, net profit would have been Sh3.4 billion," the company said in its annual report.
KenolKobil had gone to court seeking a determination as to whether it was legal for the former executive to exercise his share options.
Mr Segman was paid about Sh77 million to settle his Sh300 million claim under an Esop agreement.
The CEO, who had served for 23 years, had a contract that allowed him to acquire at least four per cent of the total issued share capital between 2007 and 2010.
Current KenolKobil CEO David Ohana said he had no control over the past and was only concerned with the current offer.