DPP: We will work with little resources to fight graft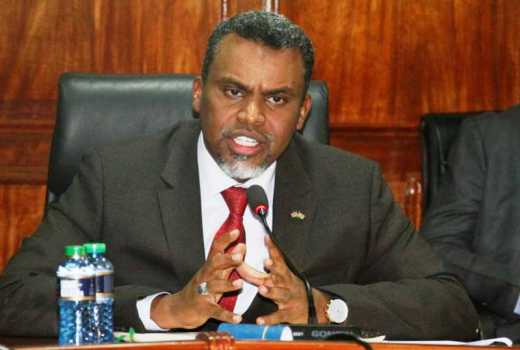 NAIROBI, KENYA: The Director of Public Prosecution Noordin Haji on Tuesday warned Kenyans against corruption saying his office is ready to go an extra mile in fighting all forms of the vice.
In a press briefing shortly after the arrest of Deputy Chief Justice over alleged economic crimes, Haji said his office will work to protect consumers from fake products and the misuse of public funds that has stalled projects and seen many go without the essential services.
He noted that many youths are jobless across the country due to collapse of companies necessitated by non-conducive environment. The current level of corruption he said will also work against government's efforts to take electricity to the people making the cost of energy high.
"We will reinvigorate the effort to protect the public in areas such as food and consumer product safety. Our manufacturing sector must also be protected from cheap counterfeit products," he said adding that all the efforts will enable national government collect enough taxes to finance various projects across the country.
He noted that Kenyan people have a right to demand accountability and any form of misappropriation of tax payers' money will meet full force of the law.
"Evidence in our possession reveals that Lady Justice Mwilu abused her position for personal gain, accepted a gift in the form of money in circumstances which undermines public confidence and integrity in her office."
"She obtained execution of a security belonging to imperial bank limited and avoided taxes."