Britam to pay off Sh6b bond early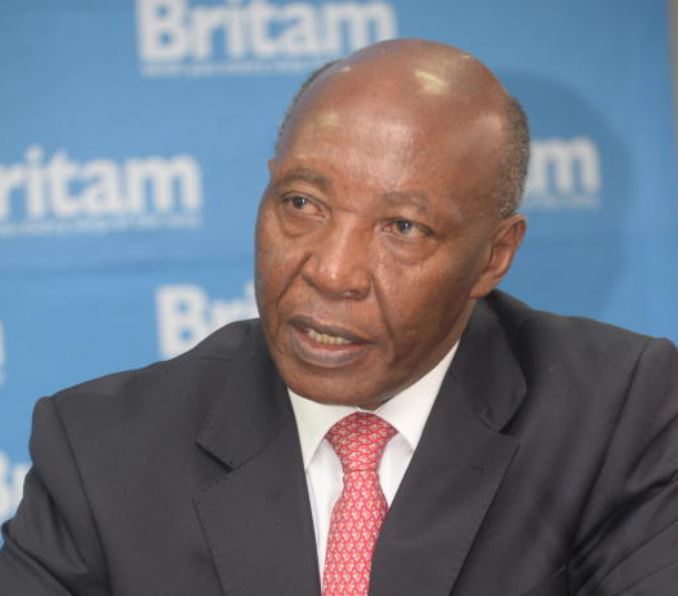 Investment firm Britam has avoided the corporate bond curse that has seen some firms struggle to meet their obligations.
This is a result of Britam selling part of its stake to the World Bank's corporate arm, the International Finance Corporation, and Africinvest.
The firm says it will pay holders of the Sh6 billion bond early because it now has good cash flow.
"We have taken the decision to allow for early redemption because of our good balance sheet. We appreciate the lenders who gave us the money," said Britam Group Managing Director Benson Wairegi while releasing the company's half-year results Friday.
The corporate bond issued in 2014 was a five-year tenor note, pegged on a 13 per cent fixed interest rate payable semi-annually. It was due for redemption in June 2019.
Other firms such as Real People, ARM and Nakumatt have all had trouble settling their debts, while Chase Bank and Imperial Bank locked in investor funds when they went belly up.
Housing Finance, however, took out a Sh4.5 billion loan that helped clear its Sh7 billion bond. The bond was redeemed using Sh2 billion from the loan and Sh5 billion from internally generated cash.
Centum retired two facilities, including a Sh3 billion ($30 million) loan from RMB that was set to mature in December 2017 and a Sh4.2 billion corporate mixed note set to mature in October 2017.
Shrunk marginally
Britam's financial results Friday showed net profit shrunk marginally by 1 per cent to Sh981 million for the six months to June 2018 from Sh995 million over a similar period last year.
This was despite a 15 per cent growth in total income to Sh16.8 billion from Sh14.7 billion in June 2017.
Revenue from the insurance business increased by 11 per cent to Sh10.8 billion from Sh9.7 billion in June 2017.