The day ARM boss Pradeep Paunrana shed tears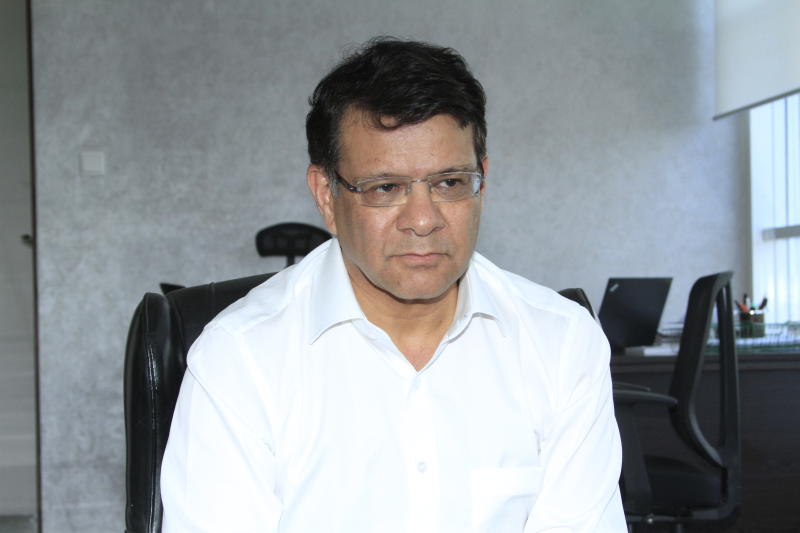 On a rainy Friday evening in May 2016, a tense Pradeep Paunrana, the man who had driven ARM to the second biggest cement maker in the region, welcomed guests at a cocktail his company was hosting at Nairobi's Serena Hotel.
Big names in the Kenyan business scene topped the list of invited guests. There were investment analysts, bank executives, public relations professionals and journalists.
But the most important visitors Paunrana was hosting were a caboodle of British investors under the UK-owned development institution CDC Group.
The money these guests were pledging was the lifeline ARM needed to get out of the intensive care unit that the firm had been plunged into after some of its investment decisions hit a rock. Anything less meant the firm was going under.
At the time, ARM was struggling under piling debt which was slowly choking life out of its manufacturing plants.
Once all the visitors had settled, each holding a glass of wine glamorously and softly exchanging high society pleasantries, Paunrana rose to speak.
In an emotional speech, Paunrana narrated how after posting losses of up to Sh3.4 billion the previous year and slowly sinking into debt, his family stared at losing control of the company owing to dilution of their shares in favour of CDC.
He showed family photos of his children, some studying in top American universities while decrying the fact that he felt bad by letting the company slip through his fingers. He felt like he was a letdown to his children.
He also felt he was a bigger letdown to his father who had kept the company afloat for so man?y years.
After the emotional talk, reporters approached him seeking clarification on what exactly was inside the deal with CDC.
Paunrana looked down at Serena hotel's ballroom floor and asked: Do you think I have done the right thing? But what followed is what exposed the deep attachment the man had for his family business and just how scared he was that he would lose it. It may also be a lesson for big family businesses who do not know what time to let go.
In a moment, without warning, Paunrana burst into sorrowful tears only to be helped by his handlers before the embarrassment he was apparently causing spread among his guests.
But it appears that what he had feared all along and fought to prevent has finally come to pass.
It has been perhaps the most dramatic two weeks of the firm's history, from a board and management shake-up to now being placed under administration.
For a man who has been playing victim for months now, his exit at the firm was expected to calm the nerves of most investors and banks to return their guns into their holsters but it appeared the move came a little too late.
Even the appointment of an experienced corporate executive, Linus Gitahi as the chairman did not help buy time for banks who have now lost patience at the firm.
Under two weeks after he announced his exit and before the new chairman would settle, lenders staged a fresh coup and took over the firm.
The man who would dazzle investors with big expansion plans appears to have fully lost control of his company after banks pounced on what was left of the firm this week and placed the firm under receivership.
But will the receiver manager's return stop the firm from sinking? History of Kenyan receiverships has shown that very few firms have ever bounced back from receivership.
[Paul Wafula and Lee Mwiti]