Kenya Association of Manufacturers calls for stiff penalties on fake goods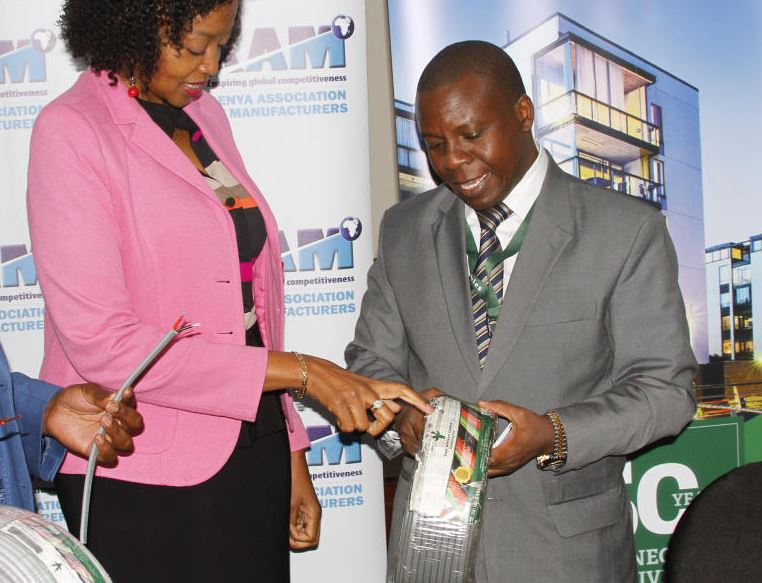 The Kenya Association of Manufacturers (KAM) has urged the Government to impose heavy penalties on counterfeiting offences.
KAM Chairperson Flora Mutahi said many counterfeit products evade taxation and thus take large portions of national revenue.
"This explains the recent upsurge of fictitious invoicing which has been flagged by the Kenya Revenue Authority," she said at a press conference in Nairobi.
"The Government has declared loss of billions of shillings to this racket which, in addition to inflating the cost of sales and aiding in the under-declaration of imports, catalyses the smuggling of uncustomed goods."
Illicit trade accounts for $6.48 billion (Sh648 billion) loss to the economy and recent statistics by the Government indicates that it loses over Sh200 billion annually as potential income, added Ms Mutahi.
On May 30, several Chinese traders were arrested by the Anti-Counterfeit Agency with the help of the police while exhibiting counterfeit East African Cables products during a trade show at Kenyatta International Convention Centre.