Centum plans Sh2 billion school in Runda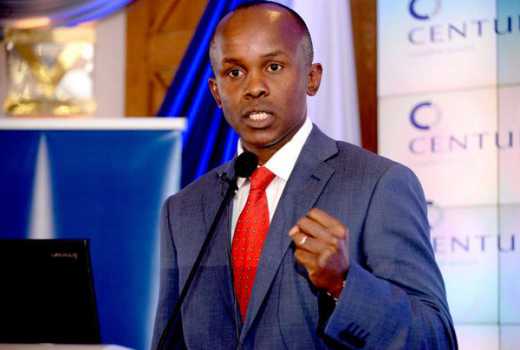 Investment firm Centum will build a Sh2 billion school in Nairobi's Runda Estate as it seeks to diversify its portfolio.
The listed company, which has interests in real estate, banking and energy, has now ventured into the education sector after a partnership with an international school network that will see it build a school on a 20-acre parcel.
Funds for construction of Sabis International School will be raised through Africa Crest Education Holdings, a Dubai international financial centre.
Centum Chief Executive James Mworia said the school will have capacity of up to 2,000 students.
"The purpose-built school campus will include state-of-the-art classrooms equipped with the latest in educational technology such as interactive whiteboards, a sports centre, modern performing arts theatre, semi-Olympic pool and extensive outdoor sports facilities," he said when launching the project on Thursday evening.
"We went through a lengthy process of looking for a partner, and Sabis stood out. They have been in business for 130 years, have presence in 20 countries and have over 70,000 students, and have the best admission in Ivy League Schools," added Mr Mworia.
"Our model is GSCE and A level, which prepares students to conquer the world by imparting them with life-long skills," said Sabis International President Carl Bistany.
"We believe Kenyan students will have to compete globally, hence the idea of opening a world-class facility in Kenya. We shall prepare them to work and open businesses anywhere in the world."