Uchumi Supermarkets posts half-year loss of Sh895.2m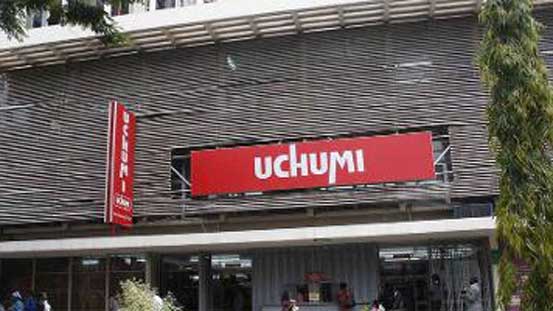 NAIROBI, KENYA: Uchumi shareholders will have to go without dividends as retailer declares pretax loss of Sh895 million in 2017 compared to Sh547 million previous year.
The unaudited results to December 31, 2017 show half year sales and other income at Sh527 million compared to Sh1.85 billion in 2016.
Uchumi said its management will continue working with the Board to implement re-structure strategy aimed at returning the organization to a positive and sustainable EBITDA position.
"This has already begun to positively impact the business with significant reduction in operating costs as we rationalize the branch network and seek to relocate and open more stores which are financially viable," reads a statement signed by Mohamed Mohamed, Acting Chief Executive Officer Uchumi.
Uchumi, the oldest supermarket chain in Kenya, has been fighting to get out of loss-making territory for the past two years.
In December last year, the struggling retailer stocked its empty shelves following the receipt of Sh700 million from the Government.
The latest injection from the Government brings the total bailout package from Treasury to Sh1.2 billion in the past one year. The Government, which is the main shareholder, was expected to pump in a total of Sh1.8 billion through shareholder loans, but the delays in disbursing the funds have complicated the retailer's turnaround plans.
Shareholder loans have become a major way to bail out struggling entities that the Government has a stake in, among them Kenya Airways and Mumias Sugar Company.
In the recent months, Uchumi Supermarkets has faced several challenges in its turnaround strategy. Late last year the firm was forced to recruit a new chief operating officer after CEO Julius Kipng'etich resigned suddenly barely two years into his term.
Last month new COO Andrew Dixon who previously headed rival Nakumatt announced Uchumi's shutting down of two branches – Capital Center and Jipange in Nairobi – cutting the overall branch network to 18.
Uchumi's Sarit Center branch, one of the retailer's most lucrative locations left open is also earmarked for closure in April this year.