Former minister contests order to pay British family Sh700 million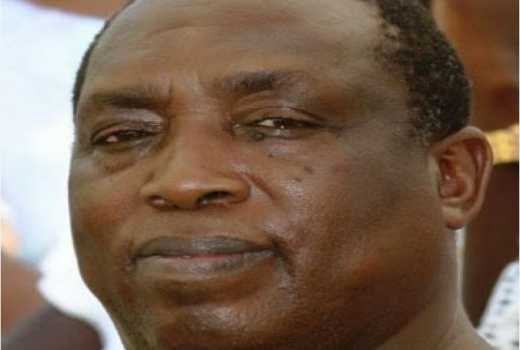 Former Assistant Minister Calist Mwatela has gone to court to contest a 2016 order to pay Sh700 million to the family of a slain British geologist.
Mr Mwatela was locked in a legal dispute with Rodney Campbell Bridges before the Briton's death in 2009.
He is required to pay the money, which has been determined to be the cost incurred by the family/estate of the deceased in defending themselves in a suit filed by Mwatela and others in 2012. That year, Mwatela sued to challenge the family's gemstones investments in Taita Taveta.
Mwatela, a former MP for Mwatate, on Tuesday pleaded with the Deputy Registrar of the High Court in Mombasa to quash the award to the family of the late Bridges.
He argued that the award should not have been given because he had withdrawn the suit against the Bridges.
"My clients should be paid Sh700 million because the other parties were just engaged in a fishing expedition," said lawyer Daniel Ngonze for the Bridges family.
In 2016, Justice Peter Otieno ordered Calist Mwatela, Daniel Mdachi Mnene, Alfred Njuruka and Gabriel Mcharo Iligha to pay Bridges family the amount after they failed to defend a suit they had filed against the Britons.
No jurisdiction
Justice Otieno ordered Mwatela and his associates to pay the amount after they, unsuccessfully, tried to withdraw the 2012 suit.
Mwatela and his accomplices sued First Green Granet Mining Company, Estate of Rodney Campbell Bridges, Bruce Digby Campbell Bridges, Judith Ann Bridges and Bridges Exploration Company.
After they filed the suit, Bridges did not enter appearance which made Mwatela to apply for judgement against the family on January 7, 2013.
Following the failure of the Bridges family to enter appearance, the court entered judgement against the Britons.
However, before Mwatela executed the judgement, Bridges went to court and successfully got orders setting aside the decision by arguing they were never served by the Mwatela group.
Bridges' lawyer Daniel Ngonze subsequently filed defence and asked the court not to entertain the case, arguing it had no jurisdiction in this matter.
The court did not enter judgement on the substantive matter but instead ordered Mwatela and his group to pay Sh700 million to Bridges after determining this was the amount the geologist's family had incurred defending itself against Mwatela.