South Sudan hyperinflation eats into KCB full-year earnings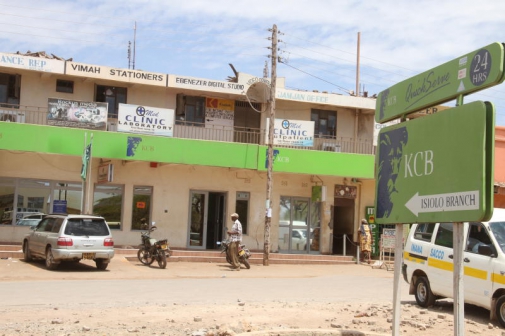 KCB Group has posted a marginal 0.5 per cent growth in its 2016 full-year earnings to Sh19.72 billion, the slowest growth in seven years.
KCB Chairman Ngeny Biwott described last year as one of turbulence; one that saw the lender miss out on double digit growth in profits year-on-year that it has enjoyed since 2010.
This, the group said, was as a result of a turbulent operating environment in South Sudan as well as the absence of a tax credit enjoyed last year.
"In South Sudan, things took a very sharp turn. It was pretty hard and we are still not yet out of the woods in that environment," said Biwott even as the Group's net profit moved from Sh19.62 billion.
But the flat profit growth will see investors pocket Sh3 per share held after the directors recommended a 50 per cent increase in dividends. Group CEO Joshua Oigara told investors Thursday that despite a stable environment in key markets, a few hiccups in Burundi and an unpredictable South Sudan environment caused "a fundamental shift in business".
The market turned hyperinflationary – a very high monetary inflation rate - causing the finance manager to invoke accounting policy on hyperinflation. "All financial institutions that comply with IFRS [International Financial Reporting Standards] will have to make a restatement in their financial statements. This had a major impact on our 2016 results," said Oigara.
According to the group, the cumulative three-year inflation for South Sudan as at close of December was 1,285.3 per cent compared to just 110.18 per cent in a similar time in 2015. "The hyperinflation has generated a loss on net monetary position of Sh3.4 billion and that had an impact on consolidated profit before tax," said Group Chief Finance Officer Lawrence Kiambi while announcing a 9.6 per cent growth in gross profits to Sh29.09 billion.
The company had enjoyed tax credit in 2015 to bring effective tax rate at about 26.5 per cent. That did not recur in 2016. According to Kiambi, since loss on net monetary position is not allowable, the effective tax rate in 2016 was about 32 per cent.
Despite net interest margin dropping from 11 per cent to 9.19 per cent, the group managed to grow interest income by 20 per cent (from Sh39.3 billion to Sh47 billion).
Its interest from government securities was up by 19 per cent to Sh10.87 billion. Its other income also rose by 55 per cent to Sh4.3 million, supported by gain on disposal of government securities. According to Oigara, the bank will wade through post rate-cap era.
"We have issued Sh26 billion in loans after the cap and we have seen customer deposits increase by Sh31 billion since September, so it is not all gloom though we see reduced yields on earnings," said Oigara. But the bank is still suffering from high non-performing loans that saw Oigara tell investors that it was one of the areas that the bank would be keeping a close eye on this year.
A breakdown by the bank shows that corporates now contribute 55 per cent of total non-performing loans (NPLs) followed by SMEs at 46 per cent. Gross NPLs stand at Sh31.8 billion up from Sh23.5 billion in 2015.
"We have seen NPLs going up in the industry because of challenges with large corporates on the market. We are very much constrained about large contractors who are struggling to see that their loans are regularised," said Mr Oigara.
Three quarters (75 per cent) of the bank's source of funds is from deposits, with 65 per cent of these deposits being demand deposits. This means that the bank, which saw customer deposits grow by 6 per cent to Sh448.2 billion from Sh424.4 billion in 2015, is spared from huge interest expenses.
In the ended financial year, the bank paid Sh14.5 billion as interest expenses, a drop of 5.32 per cent or Sh814 million from 2015.